On Friday 14th April the Keswick Mountain rescue team was already dealing with an injured woman on Cat Gills when they got another call about another incident, this time on the path up Helvellyn from Swirls car park.
It's never a quiet day in the Lake District for the team and some of the team that was dealing with the incident on Cat Gill and was diverted to this new incident.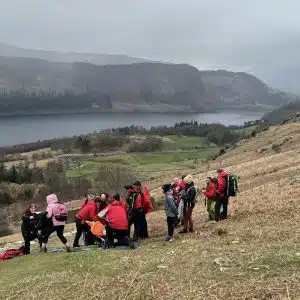 The Keswick Mountain rescue team was alerted to the second incident at 3:21 on Friday.   
The team made their way up to the casualty and after giving her pain relief the ankle was splinted.
The team said "she was stretchered down to the car park where her walking group took her to hospital in their own transport."
In total the incident took 1 hour and 34 minutes to get the woman back to her car.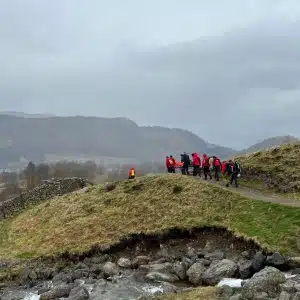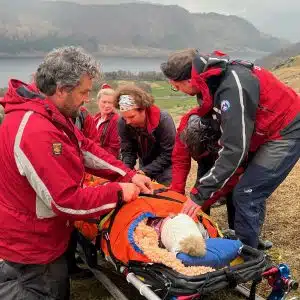 Andy Halliday is a passionate outdoor enthusiast and an avid camper. He has been exploring the wilderness and camping in the great outdoors for over two decades, and his experiences have inspired him to write about the joys of camping and the beauty of nature.
As a camping enthusiast, he believes that spending time in the wilderness is not just a way to escape the daily grind, but also a way to connect with nature and gain a deeper appreciation for the natural world. Andy has camped in various locations across the country and on two different continents. He has a wealth of knowledge and experience to share with fellow campers.
Through his writing, he hopes to inspire you to venture out into the wilderness and experience the beauty and serenity of camping. Andy articles and guides provide useful tips, advice, and insights on everything from selecting the right gear and equipment to finding the best campsites and hiking trails.