Keswick Mountain Rescue was called out to aid a woman who had injured her ankle while descending the rocky path of Cat Gill on Walla Crag.
On Friday 14th of April, the Keswick Mountain rescue team was called out to reports of an injured woman.
The woman who had been walking with her partner in the Lake District was given assistance by a member of the Edale MR team who happened to be passing by. 
The Keswick MRT made the short climb up the path and after assessing and splinting the ankle she was stretched down to the Great Wood car park.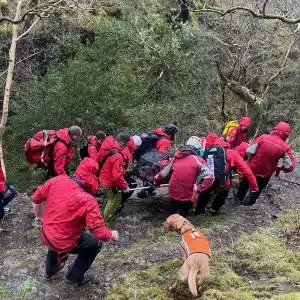 The team was called out at 2:36pm on the 14th of April. In total 23 members were called out and the incident lasted for 1 hour 17 minutes.
A team said, "As another shower rolled in the team made use of the Fell & Bean pop up coffee shop awning while waiting for the ambulance."
The Keswick team said: "Many thanks to the owner who provided 'on the house' coffee to the team. Much appreciated." 
It's always good to thank the hard working mountain rescue teams across the country.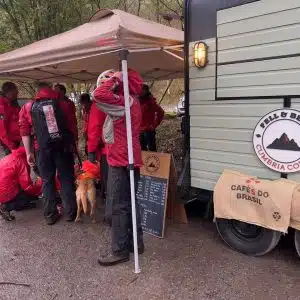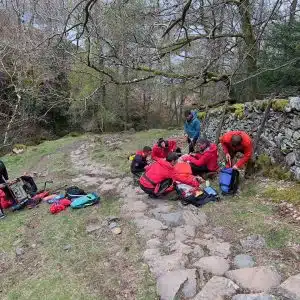 Andy Halliday is a passionate outdoor enthusiast and an avid camper. He has been exploring the wilderness and camping in the great outdoors for over two decades, and his experiences have inspired him to write about the joys of camping and the beauty of nature.
As a camping enthusiast, he believes that spending time in the wilderness is not just a way to escape the daily grind, but also a way to connect with nature and gain a deeper appreciation for the natural world. Andy has camped in various locations across the country and on two different continents. He has a wealth of knowledge and experience to share with fellow campers.
Through his writing, he hopes to inspire you to venture out into the wilderness and experience the beauty and serenity of camping. Andy articles and guides provide useful tips, advice, and insights on everything from selecting the right gear and equipment to finding the best campsites and hiking trails.