The Mourne Mountain Rescue Team was called to assist an individual who suffered a serious lower limb injury while walking in the Annalong Valley on May 8th. The team received the request for assistance via Police at 10:10 AM.
According to the team, the casualty had suffered a crush injury as a result of a falling boulder. The team immediately requested ambulance support and responded to the location. Upon reaching the casualty, the team immobilised and treated them before evacuating them on a stretcher to a team vehicle.
The casualty was then transferred to the ambulance for further medical attention. A total of 17 members of the Mourne Mountain Rescue Team responded to the callout and were able to provide timely assistance to the injured walker.
"Our thoughts are with the casualty and their family at this time," the team said in a statement.
Injuries sustained while hiking or walking in mountainous terrain can be severe and require immediate medical attention. The Mourne Mountain Rescue Team reminds hikers and walkers to take appropriate safety measures and to always be prepared for unexpected incidents.
"Our team is always ready and willing to assist those in need," the team added. "We are thankful for the opportunity to serve our community and assist those who require our help."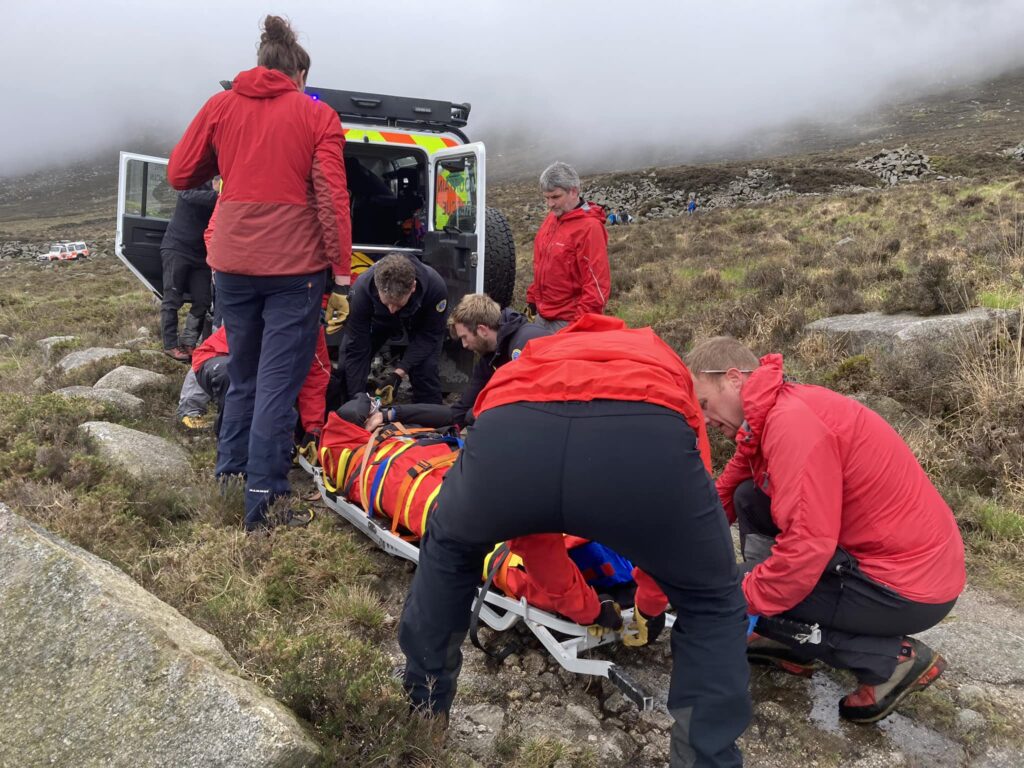 Andy Halliday is a passionate outdoor enthusiast and an avid camper. He has been exploring the wilderness and camping in the great outdoors for over two decades, and his experiences have inspired him to write about the joys of camping and the beauty of nature.
As a camping enthusiast, he believes that spending time in the wilderness is not just a way to escape the daily grind, but also a way to connect with nature and gain a deeper appreciation for the natural world. Andy has camped in various locations across the country and on two different continents. He has a wealth of knowledge and experience to share with fellow campers.
Through his writing, he hopes to inspire you to venture out into the wilderness and experience the beauty and serenity of camping. Andy articles and guides provide useful tips, advice, and insights on everything from selecting the right gear and equipment to finding the best campsites and hiking trails.