Milestone Park, a popular camping and caravan site, has been severely impacted by recent flooding, leading to the unfortunate cancellation of several bookings for the upcoming weekend.
Image Source: Milestone Park Facebook Page
The park management expressed their deep regret over the situation, stating, "Due to the floods on site and the majority of our touring pitches still being flooded with no electric, we have had to cancel the majority of bookings for this coming weekend." They have been diligently reaching out to all affected customers to inform them of the situation. Customers with bookings this weekend who haven't been contacted are urged to get in touch with the park's office to verify the status of their pitch.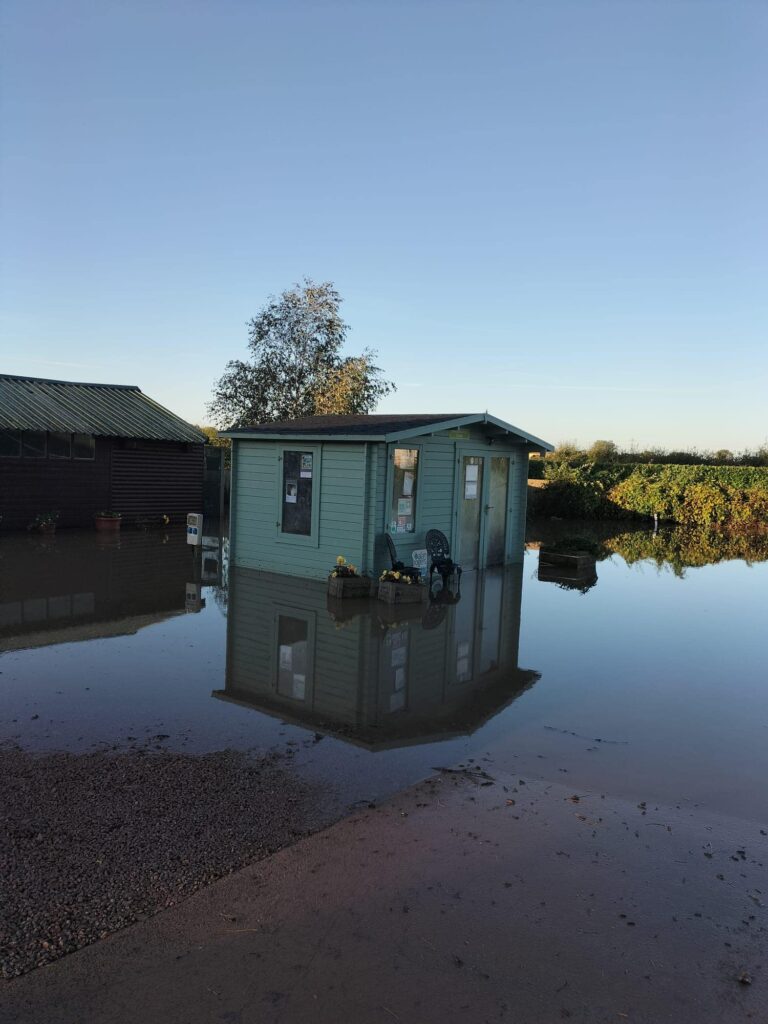 Adding to the disappointment, the park's much-anticipated Halloween celebrations in the barn have also been cancelled. The barn, like many other facilities on the site, currently lacks electricity. The management shared their sentiment, saying, "This is disappointing as we always have such a fantastic Halloween bash with lots of fun!"
However, it's not all gloom at Milestone Park. The management is proactively addressing the situation. "We have the electricians ready to come on site as soon as it's safe to do so. But first, we need the water levels to go down," they mentioned, acknowledging that the recent rain has further complicated matters.
On a brighter note, the lakeside pitches remain operational and have electricity. Customers booked onto these pitches are still welcome. Additionally, the Milestone Brewery will resume operations from Wednesday, with food vendors set to serve delicious meals in their forecourt.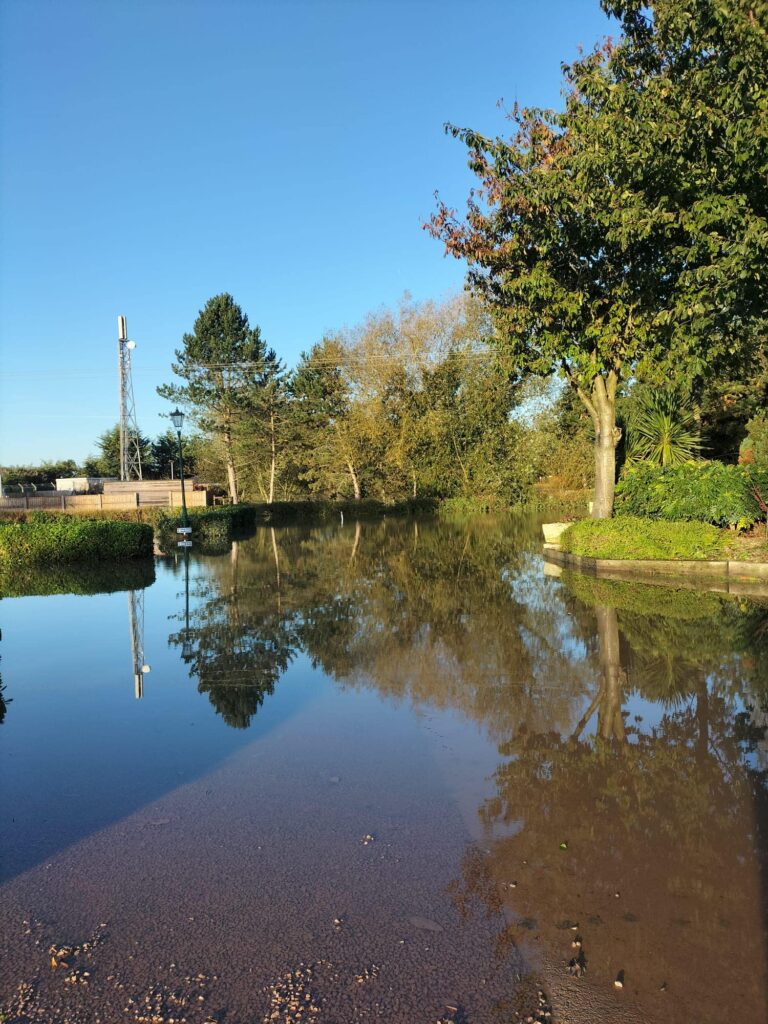 In the spirit of Halloween, guests are encouraged to decorate their caravans and lodges. The park is also running a Halloween raffle in aid of the Notts Air Ambulance charity. "We have some lovely prizes, and your support would be greatly appreciated," the management added. The raffle draw is now scheduled for Monday afternoon.
The park concluded their statement with an apology, expressing, "We sincerely apologise to those customers whose bookings we have had to cancel this weekend; unfortunately, it's beyond our control." They also provided a link for guests to rebook their stay, showcasing their commitment to ensuring a positive experience for their patrons.
For more details or to rebook your stay, visit Milestone Park's official website.
Andy Halliday is a passionate outdoor enthusiast and an avid camper. He has been exploring the wilderness and camping in the great outdoors for over two decades, and his experiences have inspired him to write about the joys of camping and the beauty of nature.
As a camping enthusiast, he believes that spending time in the wilderness is not just a way to escape the daily grind, but also a way to connect with nature and gain a deeper appreciation for the natural world. Andy has camped in various locations across the country and on two different continents. He has a wealth of knowledge and experience to share with fellow campers.
Through his writing, he hopes to inspire you to venture out into the wilderness and experience the beauty and serenity of camping. Andy articles and guides provide useful tips, advice, and insights on everything from selecting the right gear and equipment to finding the best campsites and hiking trails.