The allure of the great outdoors often draws adventurers to explore the majestic terrains of our natural landscapes.
However, even the most scenic hikes, like those on Blencathra in the Lake District National Park, come with their set of challenges.
The unpredictable nature of mountain terrains, varying weather conditions, and the potential for missteps can sometimes lead to unforeseen incidents, emphasising the importance of preparedness and caution.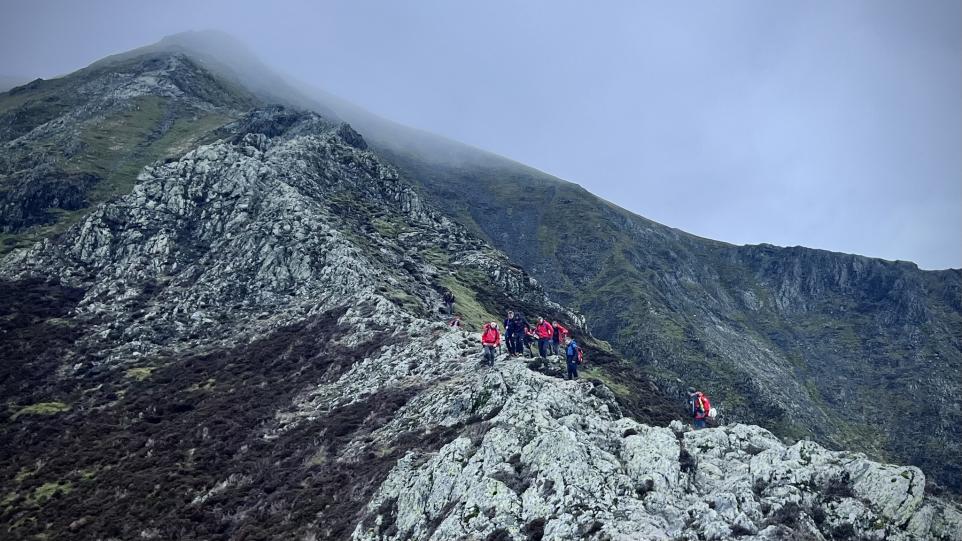 In a recent event, a father and daughter's hiking journey on Blencathra faced an abrupt halt. After successfully ascending Sharp Edge, the father unfortunately took a fall, injuring his knee.
As the daughter attempted to assist him during their descent, both lost their footing, resulting in a fall of around 20 feet.
The father's injuries were compounded with a minor head injury, rendering him unable to continue their hike. Thankfully, the daughter emerged from the incident unscathed.
The mountain rescue teams, like the Keswick Mountain Rescue Team (KMRT), play a crucial role in such emergencies.
Upon being alerted, KMRT promptly reached the duo, providing immediate medical assistance and ensuring the father's safe transportation for further medical checks.
Contacting Mountain Rescue in Emergencies Emergencies can arise without warning, especially in challenging terrains. Knowing how to swiftly contact mountain rescue can be a lifesaver. For a detailed guide on how to reach out to mountain rescue during emergencies, please visit The Camping Fire's comprehensive guide.

Always prioritise safety and be prepared for the unpredictable nature of mountain hikes!
Andy Halliday is a passionate outdoor enthusiast and an avid camper. He has been exploring the wilderness and camping in the great outdoors for over two decades, and his experiences have inspired him to write about the joys of camping and the beauty of nature.
As a camping enthusiast, he believes that spending time in the wilderness is not just a way to escape the daily grind, but also a way to connect with nature and gain a deeper appreciation for the natural world. Andy has camped in various locations across the country and on two different continents. He has a wealth of knowledge and experience to share with fellow campers.
Through his writing, he hopes to inspire you to venture out into the wilderness and experience the beauty and serenity of camping. Andy articles and guides provide useful tips, advice, and insights on everything from selecting the right gear and equipment to finding the best campsites and hiking trails.