Wild Camper were left furious after a tent was found up the side of a mountain in Scotland. 
Michael Scott had been hiking near Glencoe in Scotland when he came across what looked like an abandoned tent.
Michael said in a Wild Camping group "Hope it wasn't anyone here that dumped their tent in Glencoe".
With wild camping growing in popularity as more and more people take up the idea of camping in the middle of know where, there needs to be more education around the initial ethos of "leave no trace".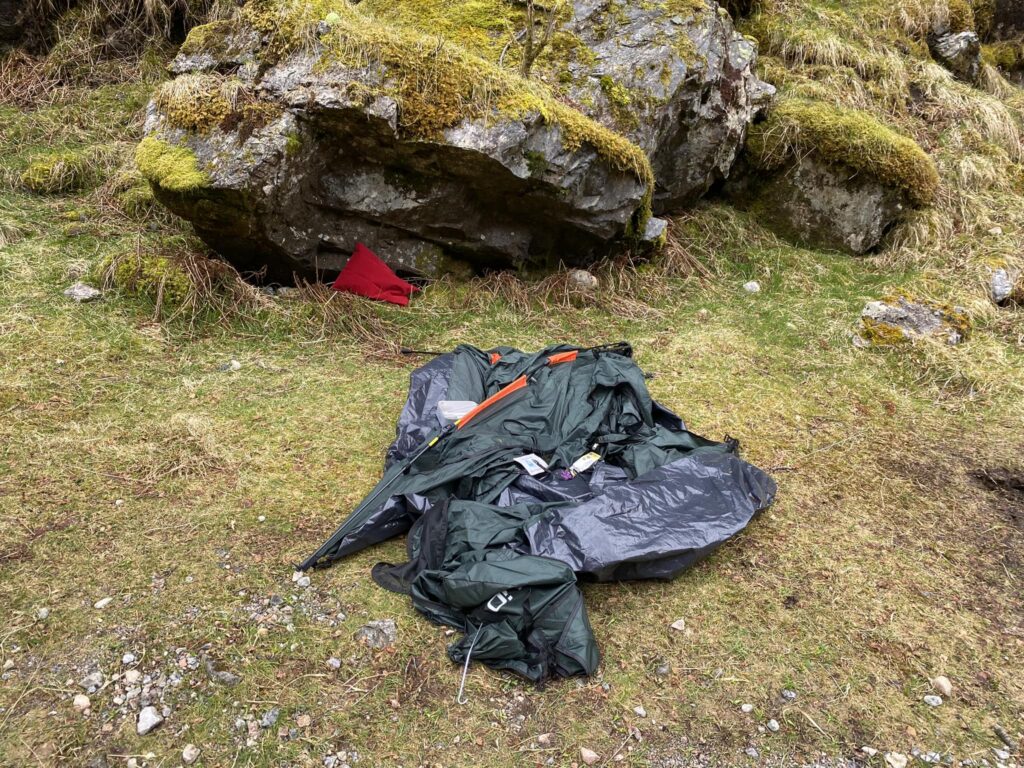 One user saying: "Some people need to be re-educated on the phrase "leave no trace""
A second person said "This s**t gives us Good campers a bad rep"
A third joking said "Did you check to see if the owner was still in there ?"
Others though were less judging saying it could have been an emergency and the people left behind to get down from the hill quickly.
So if you are planning on going wild camping or even camping on a site – a great rule of thumb is leave no trace. 
Andy Halliday is a passionate outdoor enthusiast and an avid camper. He has been exploring the wilderness and camping in the great outdoors for over two decades, and his experiences have inspired him to write about the joys of camping and the beauty of nature.
As a camping enthusiast, he believes that spending time in the wilderness is not just a way to escape the daily grind, but also a way to connect with nature and gain a deeper appreciation for the natural world. Andy has camped in various locations across the country and on two different continents. He has a wealth of knowledge and experience to share with fellow campers.
Through his writing, he hopes to inspire you to venture out into the wilderness and experience the beauty and serenity of camping. Andy articles and guides provide useful tips, advice, and insights on everything from selecting the right gear and equipment to finding the best campsites and hiking trails.