Scarborough and Ryedale Mountain Rescue Team (SRMRT) has been busy responding to two callouts in one day. The first callout was at Shunner Howe on the North York Moors National Park, where a mountain biker had a suspected spinal injury. The second callout was in East Ayton, where a female had fallen from her horse and sustained shoulder and potential spinal injuries on arable land.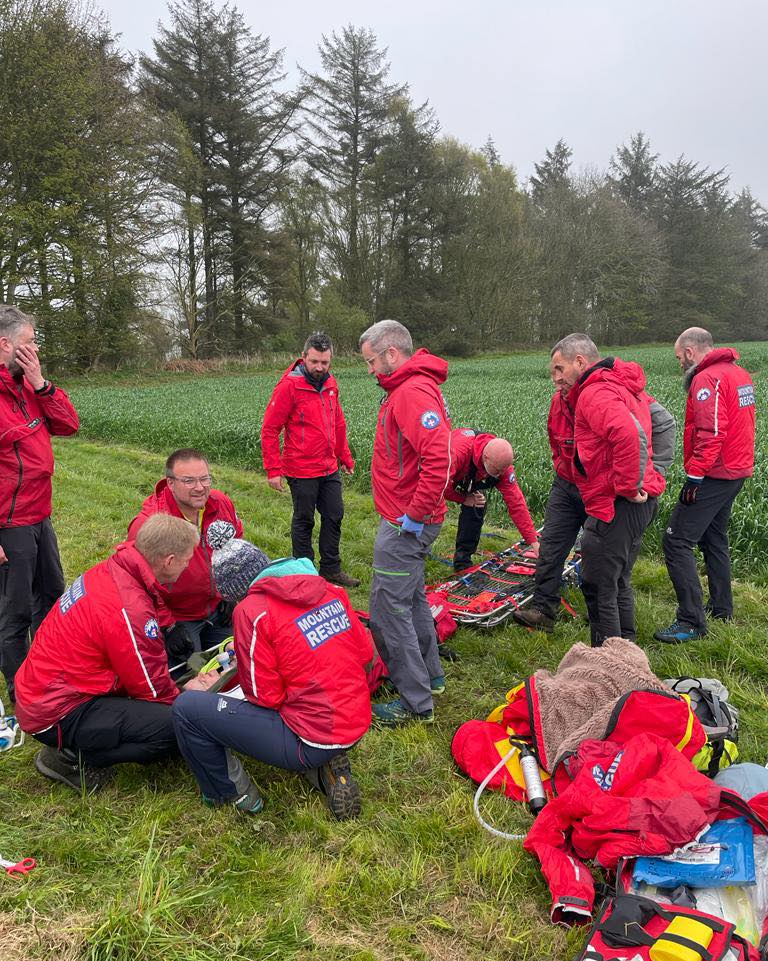 For the East Ayton incident, 22 team members were deployed and provided assessment and treatment to the injured female before she was carried to a waiting ambulance. Both incidents took the SRMRT over five hours to complete.
The SRMRT is a volunteer-run organisation and relies on donations to fund their operations. In a recent Facebook post, they asked for donations to help cover the costs of their operations. "As a charity, we rely on donations to continue our vital work," the post read. "If you're able to donate, please visit our website to find out more."
The SRMRT provides emergency response services to those in need in Scarborough, Ryedale, and the surrounding areas. Their team of volunteers is trained to respond to a variety of emergencies, including accidents in remote and difficult-to-reach locations.
Donating to organisations like the SRMRT can help ensure that they are able to continue providing their important services to those in need. Even a small donation can go a long way in supporting their operations and helping them to save lives.
Andy Halliday is a passionate outdoor enthusiast and an avid camper. He has been exploring the wilderness and camping in the great outdoors for over two decades, and his experiences have inspired him to write about the joys of camping and the beauty of nature.
As a camping enthusiast, he believes that spending time in the wilderness is not just a way to escape the daily grind, but also a way to connect with nature and gain a deeper appreciation for the natural world. Andy has camped in various locations across the country and on two different continents. He has a wealth of knowledge and experience to share with fellow campers.
Through his writing, he hopes to inspire you to venture out into the wilderness and experience the beauty and serenity of camping. Andy articles and guides provide useful tips, advice, and insights on everything from selecting the right gear and equipment to finding the best campsites and hiking trails.