Adventuring in the great outdoors is a thrilling experience, but it's essential to remember that unexpected situations can arise. The dedicated teams of mountain rescue are always on standby to assist those in need. In a recent incident in Eryri, located in the Snowdonia National Park, a teacher faced a medical emergency that required immediate attention.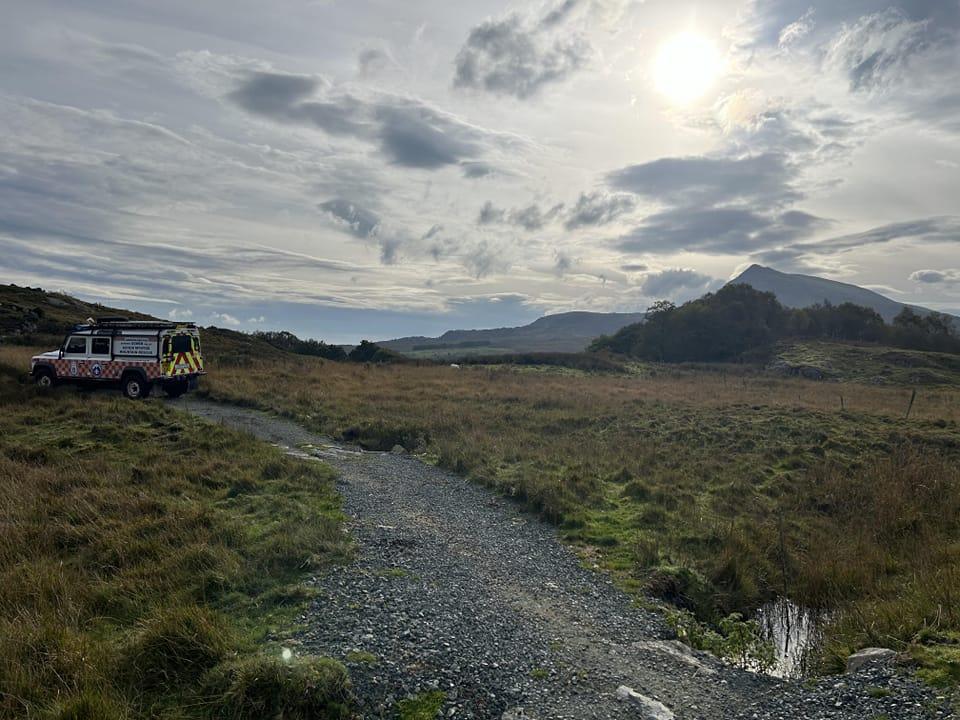 While hiking in Crimpiau, a quaint peak at the southern edge of the Carneddau, the teacher consumed some food and subsequently suffered a severe allergic reaction. The symptoms were alarming, with the teacher experiencing difficulty breathing and visible swelling.
The Ogwen Valley Mountain Rescue Organisation, a beacon of hope for many adventurers in Snowdonia, promptly responded. As detailed in their Facebook post dated October 20, a hill party was dispatched, and Rescue 936 was activated. Demonstrating their efficiency, Rescue 936 airlifted the teacher directly to a hospital, ensuring timely medical care.
In another incident on October 19 in Coed Maesnewyddion, Betws-y-Coed, a young man found himself exhausted and unable to continue his hike. After reaching out to his family, the Ogwen Valley Mountain Rescue Organisation was alerted. The team provided guidance, and a hasty party was dispatched to assist the young man, ensuring his safety.
Contacting Mountain Rescue in Emergencies Emergencies can occur unexpectedly, and knowing how to contact mountain rescue can be a lifesaver. For a detailed guide on reaching out to mountain rescue during emergencies, visit The Camping Fire's comprehensive guide. Safety should always be a priority!
Insight on Food Precautions in the Wilderness: When embarking on outdoor adventures, it's crucial to be aware of the food you carry, especially if you have known allergies. Always pack food items in their original packaging, which lists ingredients, to avoid accidental consumption of allergens. Additionally, carrying an updated medical kit, including antihistamines or an EpiPen, can be a lifesaver in situations where an allergic reaction occurs. Being prepared can make all the difference!
Andy Halliday is a passionate outdoor enthusiast and an avid camper. He has been exploring the wilderness and camping in the great outdoors for over two decades, and his experiences have inspired him to write about the joys of camping and the beauty of nature.
As a camping enthusiast, he believes that spending time in the wilderness is not just a way to escape the daily grind, but also a way to connect with nature and gain a deeper appreciation for the natural world. Andy has camped in various locations across the country and on two different continents. He has a wealth of knowledge and experience to share with fellow campers.
Through his writing, he hopes to inspire you to venture out into the wilderness and experience the beauty and serenity of camping. Andy articles and guides provide useful tips, advice, and insights on everything from selecting the right gear and equipment to finding the best campsites and hiking trails.