Adventuring in the great outdoors comes with its share of risks, and that's where the dedicated teams of mountain rescue play a pivotal role. In a recent incident at the Scafell Pike, located in the Lake District National Park, a hiker faced a life-threatening situation. The individual reportedly suffered a suspected heart attack, prompting an immediate response from the Wasdale Mountain Rescue Team.
On the morning of October 21, a concerned member of the public reached out to Cumbria Police, detailing the hiker's alarming symptoms, which included chest pain and difficulty in breathing. Recognising the urgency, an advanced party from the Wasdale Mountain Rescue Team, along with Helimed 58, was dispatched to the Hollow Stones area of the peak. The helicopter's commendable efficiency was evident as it took to the skies within a mere four minutes of the call.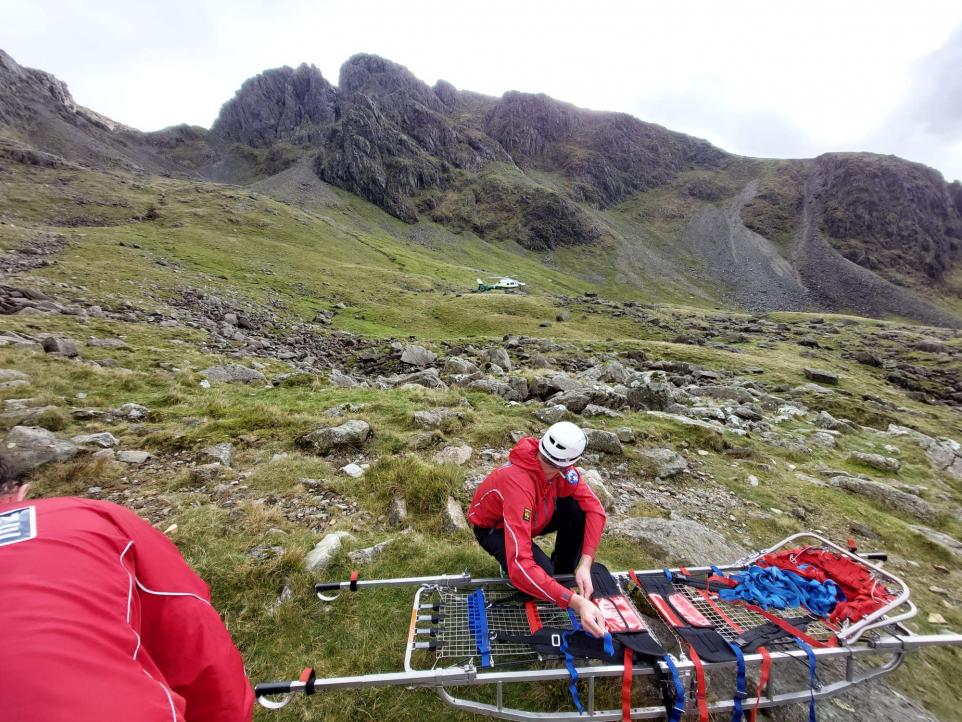 The weather played a favourable role, with the cloud cover being sufficiently high, allowing the helicopter to land approximately 200 meters from the distressed hiker. The rescue team's expertise came to the fore as they assessed and administered initial treatment to the patient. Given the gravity of his condition, he was carefully placed on a stretcher and airlifted to a nearby hospital for advanced care.
The Wasdale Mountain Rescue Team, a beacon of hope for many adventurers in the Lake District National Park, expressed their wishes for the hiker's rapid recovery. They also extended their appreciation to the vigilant individual who raised the alarm and the A&E nurse who took charge before the helicopter's arrival.
Contacting Mountain Rescue in Emergencies In situations where every second counts, knowing how to reach out to mountain rescue can make a significant difference. For a comprehensive guide on how to contact mountain rescue during emergencies, visit The Camping Fire's guide. Always remember, safety first!
Andy Halliday is a passionate outdoor enthusiast and an avid camper. He has been exploring the wilderness and camping in the great outdoors for over two decades, and his experiences have inspired him to write about the joys of camping and the beauty of nature.
As a camping enthusiast, he believes that spending time in the wilderness is not just a way to escape the daily grind, but also a way to connect with nature and gain a deeper appreciation for the natural world. Andy has camped in various locations across the country and on two different continents. He has a wealth of knowledge and experience to share with fellow campers.
Through his writing, he hopes to inspire you to venture out into the wilderness and experience the beauty and serenity of camping. Andy articles and guides provide useful tips, advice, and insights on everything from selecting the right gear and equipment to finding the best campsites and hiking trails.