A group of friends on a lads' holiday in Dingle, South Ireland, have become local heroes after coming to the rescue of a stranded American walker who broke her ankle. Jim Scragg and his four friends were walking up Mount Brandon in County Kerry on Saturday April 29, when they overheard people talking about a missing woman.
They soon found out that an elderly American man named John was visiting Ireland with his wife, Mary from Minnesota, and Mary had fallen and hurt herself while out for a walk.
John had phoned the police, but asked for the men's help. The group split up and searched the area, and after an hour and a half, Jon and Chris found Mary and informed the Coastguard of her location using the what3words app. Mary was taken to a local hospital to be treated for her broken ankle and has since been sending text messages to express her gratitude.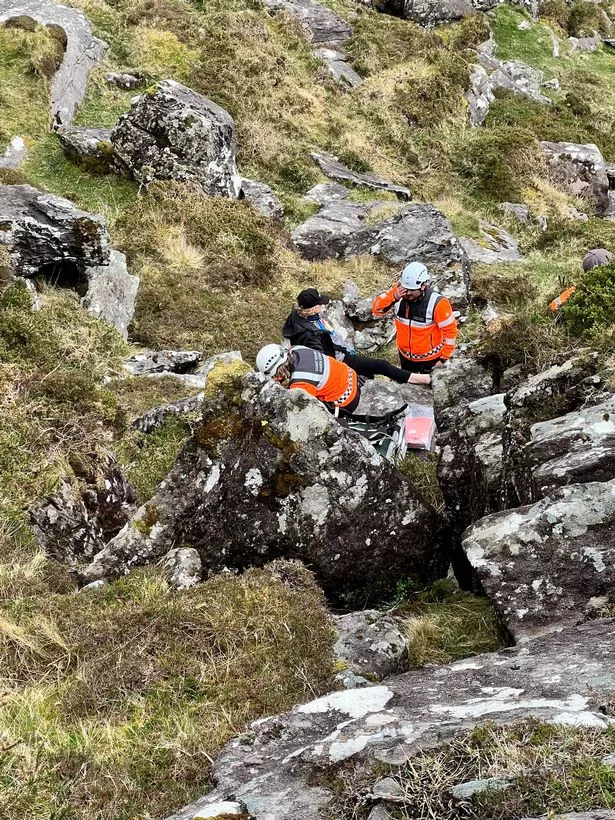 The men were rewarded for their heroic efforts with a round of Guinness at a local pub, where they became known as "the Mount Brandon heroes." Mary and John also sent texts thanking the men for their help, and Mary promised to pray for them every day.
This lads' holiday turned into an unexpected rescue mission, demonstrating the kindness and bravery of these friends who went above and beyond to help a stranger in need.
Andy Halliday is a passionate outdoor enthusiast and an avid camper. He has been exploring the wilderness and camping in the great outdoors for over two decades, and his experiences have inspired him to write about the joys of camping and the beauty of nature.
As a camping enthusiast, he believes that spending time in the wilderness is not just a way to escape the daily grind, but also a way to connect with nature and gain a deeper appreciation for the natural world. Andy has camped in various locations across the country and on two different continents. He has a wealth of knowledge and experience to share with fellow campers.
Through his writing, he hopes to inspire you to venture out into the wilderness and experience the beauty and serenity of camping. Andy articles and guides provide useful tips, advice, and insights on everything from selecting the right gear and equipment to finding the best campsites and hiking trails.