Killin Mountain Rescue Team recently conducted a training session focused on evacuating casualties from the Bracklin Falls area in Callander. Despite its beauty, the area is known to be a hotspot for accidents.
During the training, new recruits got to witness skills and techniques they hadn't seen before, while existing members received a refresher course. The team practiced rigging for rescue using mirrored twin line rescue systems, delegation of specific roles, the role of an edge attendant, hauling and pulley systems, the use of deviations for gorge rescues, releasable and recoverable abseiling, and horizontal and vertical stretcher lowering and raising.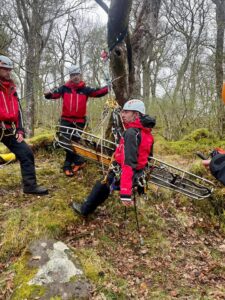 "For some of the new recruits, this was the first time they had seen these types of skills and techniques operating in this area. For other members, it was a refresher and an update to prepare us should we need to respond to an incident in the area," said the Killin Mountain Rescue Team on their Facebook page.
The team comprises individuals from a variety of backgrounds. During the training, the team was grateful to have the skills of team member Davy, who is an experienced rope technician and trainer with Scottish Fire and Rescue.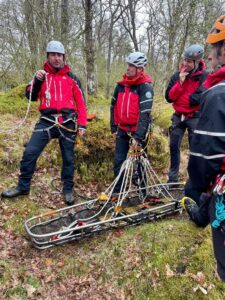 The training session concluded with a final check to ensure no one was left behind on the ledges. The Killin Mountain Rescue Team is dedicated to providing the best possible response to incidents in the area and is always prepared to improve their skills to better serve their community.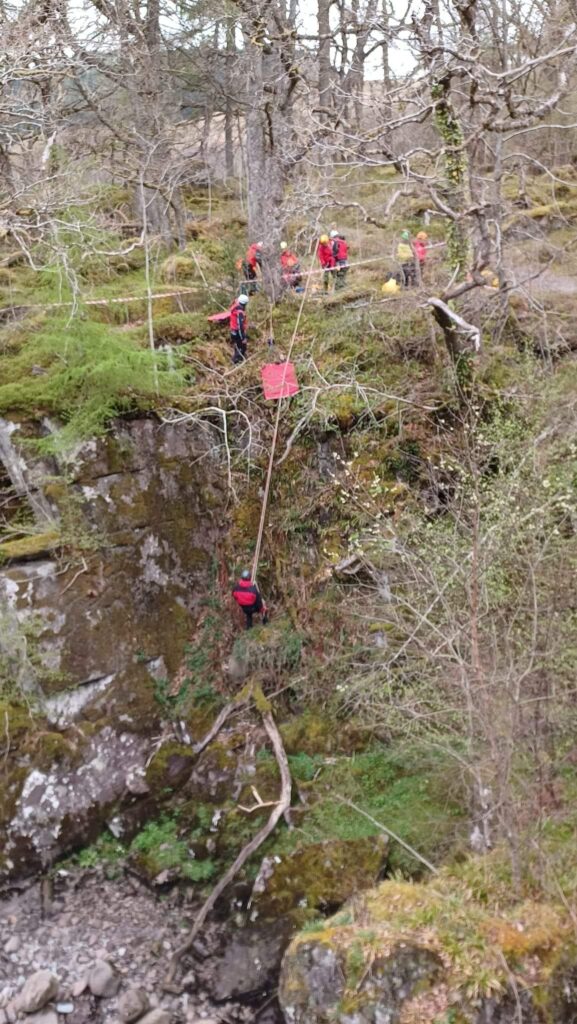 Andy Halliday is a passionate outdoor enthusiast and an avid camper. He has been exploring the wilderness and camping in the great outdoors for over two decades, and his experiences have inspired him to write about the joys of camping and the beauty of nature.
As a camping enthusiast, he believes that spending time in the wilderness is not just a way to escape the daily grind, but also a way to connect with nature and gain a deeper appreciation for the natural world. Andy has camped in various locations across the country and on two different continents. He has a wealth of knowledge and experience to share with fellow campers.
Through his writing, he hopes to inspire you to venture out into the wilderness and experience the beauty and serenity of camping. Andy articles and guides provide useful tips, advice, and insights on everything from selecting the right gear and equipment to finding the best campsites and hiking trails.