On May 1st, 2023, Keswick Mountain Rescue Team was called out to assist a walker who had fallen 25 feet on the rocky descent from Eagle Crag between Langstrath and Greenup. The incident was marked as Incident 39, and the callout time was 17:08.
The informant reported that the walker's injuries included confusion, concussion, and an injured ankle, which had the potential to be life-threatening. As a result, Helimed 58 from GNAAS was initially tasked to assist. However, on assessment by a team doctor, it was determined that winching capabilities were required due to the difficulty of a stretcher evacuation. Furthermore, the walker's injuries, while painful, were not life-threatening, and the Helimed team was stood down, and a coastguard helicopter was requested.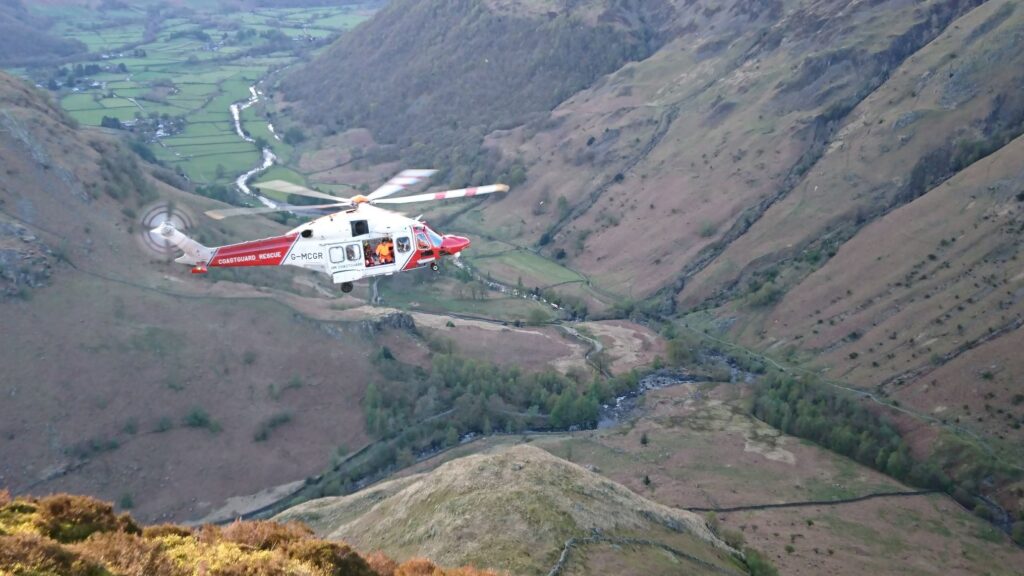 The casualty was given pain relief and packaged before being airlifted to Carlisle Infirmary. The operation took a total of 4 hours and 14 minutes, with 16 team members involved. Speaking on the incident, Mike Blakey, the Keswick MRT team leader, stated, "The conditions of the fall were very difficult, and the Keswick Mountain Rescue Team worked closely with the other agencies involved to ensure that the casualty was safely and efficiently transported to the hospital."
The response time and professionalism demonstrated by the Keswick Mountain Rescue Team and other agencies involved in this incident highlight the importance of cooperation and coordination in rescue operations. This incident serves as a reminder of the critical work that these organisations perform daily, often in challenging and unpredictable conditions, to keep people safe in the mountains.
Image Source: Keswick MRT
Andy Halliday is a passionate outdoor enthusiast and an avid camper. He has been exploring the wilderness and camping in the great outdoors for over two decades, and his experiences have inspired him to write about the joys of camping and the beauty of nature.
As a camping enthusiast, he believes that spending time in the wilderness is not just a way to escape the daily grind, but also a way to connect with nature and gain a deeper appreciation for the natural world. Andy has camped in various locations across the country and on two different continents. He has a wealth of knowledge and experience to share with fellow campers.
Through his writing, he hopes to inspire you to venture out into the wilderness and experience the beauty and serenity of camping. Andy articles and guides provide useful tips, advice, and insights on everything from selecting the right gear and equipment to finding the best campsites and hiking trails.