On Monday 1st May 2023, at 15:25hrs, Edale Mountain Rescue Team was called to assist a climber who had taken a 15ft fall near the Millstone Edge area. The climber had landed on a boulder and sustained lower back and head injuries. Incident 49 was quickly underway as the team was contacted by Yorkshire Ambulance Service to provide immediate medical assistance to the injured climber.
Upon arriving at the scene, the team assessed and treated the climber's injuries. The priority was to ensure that the patient was stable and comfortable before being moved from the location. The team then carefully placed the patient on a mountain rescue stretcher and conveyed them back to a waiting ambulance from Yorkshire Ambulance Service NHS Trust. The patient was then transported to the hospital for further medical attention.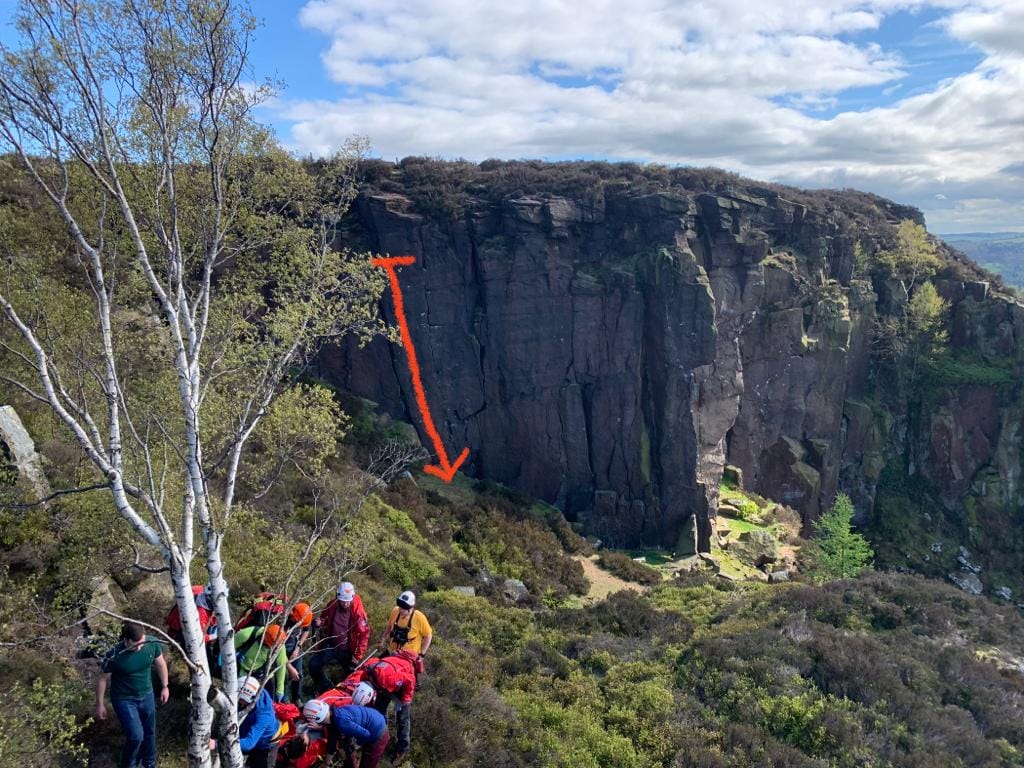 Speaking about the incident, a spokesperson for Edale Mountain Rescue Team said, "We were pleased to be able to assist the injured climber and provide them with the necessary medical treatment before transferring them to the ambulance for onward transport to the hospital. It is always a challenging situation when responding to an incident like this, but our team is well-trained and ready to respond when the need arises."
Incidents like this serve as a reminder of the importance of being prepared when venturing into the outdoors. Accidents can happen at any time, and having access to immediate medical assistance can make all the difference. The team at Edale Mountain Rescue encourages anyone planning outdoor activities to take appropriate precautions and ensure that they have the necessary gear and equipment.
Incident 49 is a testament to the dedication and bravery of the Edale Mountain Rescue Team, who are always ready to respond to emergencies and provide life-saving support to those in need.
Andy Halliday is a passionate outdoor enthusiast and an avid camper. He has been exploring the wilderness and camping in the great outdoors for over two decades, and his experiences have inspired him to write about the joys of camping and the beauty of nature.
As a camping enthusiast, he believes that spending time in the wilderness is not just a way to escape the daily grind, but also a way to connect with nature and gain a deeper appreciation for the natural world. Andy has camped in various locations across the country and on two different continents. He has a wealth of knowledge and experience to share with fellow campers.
Through his writing, he hopes to inspire you to venture out into the wilderness and experience the beauty and serenity of camping. Andy articles and guides provide useful tips, advice, and insights on everything from selecting the right gear and equipment to finding the best campsites and hiking trails.