The Langdale Ambleside Mountain rescue team (LAMRT) got a call around mid day on Sunday 16th April of a person that had fallen down 30m from the summit of Harrison Stickle in the Lake District.
A few minutes later more calls came through with more detailed information saying it was actually a crashed paraglider.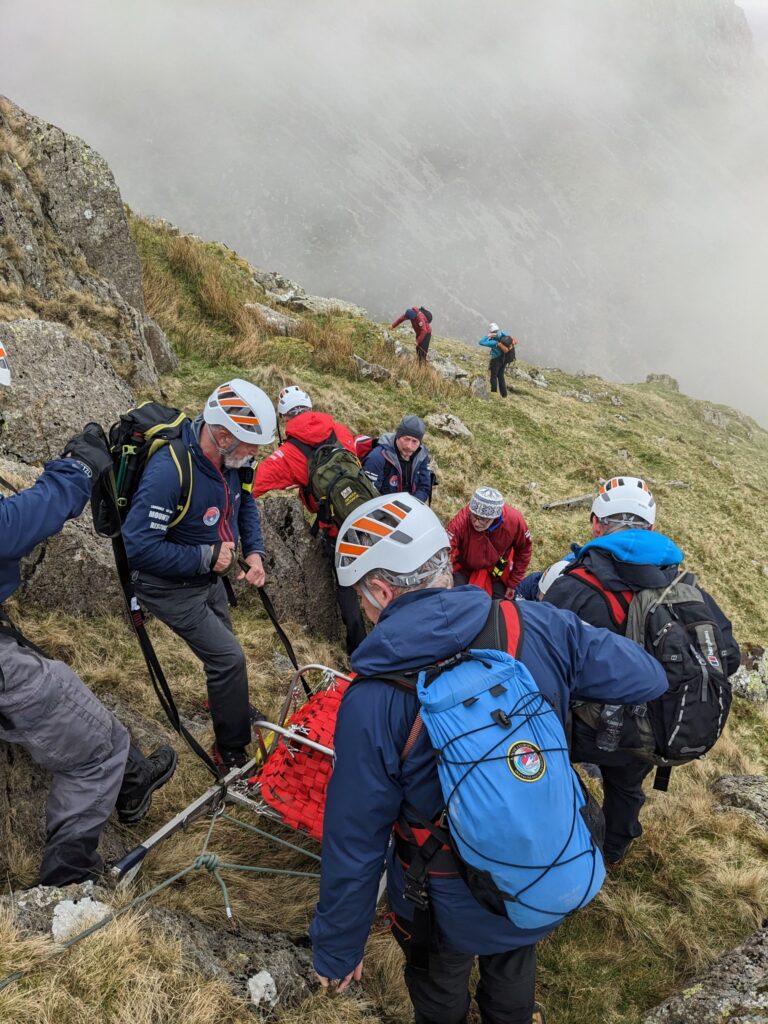 A spokesperson for LAMRT said "With the cloud level down to approximately 500m, we were unable to ask for helicopter assistance".
Which meant the team of 23 members would need to go overland to reach the patient.
"Due to the location of the casualty a full rope rescue was required to gain access to the ledge they were on, and to safely lower them to the ground, where we could then begin evacuation back to the valley."
The person was assessed on scene and amazingly had an ankle and shoulder injury. The team then carefully packaged the casualty and made their way over the Troughton Beck for the long sledge down to their vehicles.
The previous day the team had been doing a training exercise with rope rigging.
The spokesperson said IIt is not very often that we do a rope rigging training session and then get the opportunity to put this into practice in a real life scenario the next day!"
"Incredible efforts by all the team members and other agencies involved! We would like to wish the casualty a speedy recovery."
In total the incident lasted 7 hours.
Andy Halliday is a passionate outdoor enthusiast and an avid camper. He has been exploring the wilderness and camping in the great outdoors for over two decades, and his experiences have inspired him to write about the joys of camping and the beauty of nature.
As a camping enthusiast, he believes that spending time in the wilderness is not just a way to escape the daily grind, but also a way to connect with nature and gain a deeper appreciation for the natural world. Andy has camped in various locations across the country and on two different continents. He has a wealth of knowledge and experience to share with fellow campers.
Through his writing, he hopes to inspire you to venture out into the wilderness and experience the beauty and serenity of camping. Andy articles and guides provide useful tips, advice, and insights on everything from selecting the right gear and equipment to finding the best campsites and hiking trails.