Keswick Mountain Rescue Team and the RAF Leeming MRT have been involved in an incident that saw five women being rescued from the Styhead area on Friday. The women had been walking on the Corridor Route that descends from Scafell Pike when a passing walker reported concerns to the police.
"It was getting late in the day, the weather was not good and light was fading. Keswick MRT were alerted and the situation was discussed with Wasdale MRT, in whose area they were last seen. It was decided that no action was to be taken as there was no indication of their current location or intentions, or if assistance was required," said Keswick MRT on their Facebook page.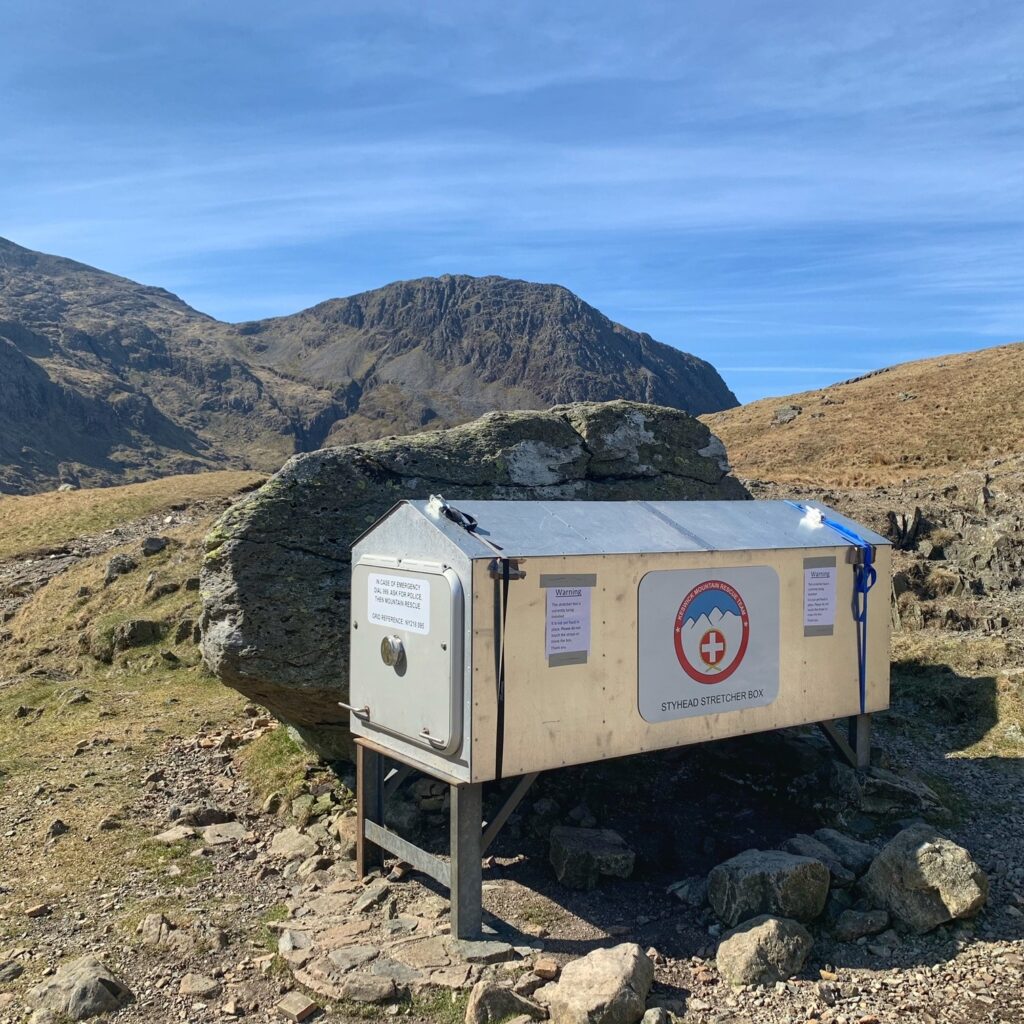 However, shortly after the team was tasked with rescuing two men stuck on Sharp Edge. While the rescue was in progress, several further reports were received regarding the group of women, who had moved to Sty Head.
"One was reportedly sheltering in the stretcher box on Styhead, the other four had pitched a tent that had been stored in the box. From the information provided, the women were now in need of assistance," Keswick MRT said.
Thirteen members of the RAF Leeming team, along with three from Keswick, attended the scene and assisted the women back to their cars at Seathwaite. The incident lasted for eight hours and thirty-nine minutes.
The team thanked the passing walkers who helped the women and alerted the MRT.
This incident serves as a reminder for walkers to be properly prepared before embarking on hikes. The Keswick MRT suggests asking three questions before setting off: "Do I have the right GEAR? Do I know what the WEATHER will be like? Am I confident I have the KNOWLEDGE & SKILLS for the day?"
Andy Halliday is a passionate outdoor enthusiast and an avid camper. He has been exploring the wilderness and camping in the great outdoors for over two decades, and his experiences have inspired him to write about the joys of camping and the beauty of nature.
As a camping enthusiast, he believes that spending time in the wilderness is not just a way to escape the daily grind, but also a way to connect with nature and gain a deeper appreciation for the natural world. Andy has camped in various locations across the country and on two different continents. He has a wealth of knowledge and experience to share with fellow campers.
Through his writing, he hopes to inspire you to venture out into the wilderness and experience the beauty and serenity of camping. Andy articles and guides provide useful tips, advice, and insights on everything from selecting the right gear and equipment to finding the best campsites and hiking trails.