The Central Beacons Mountain Rescue Team had a busy Bank Holiday weekend responding to two callouts on Sunday.
Their first callout was from Heddlu Dyfed-Powys Police (DPP) to search for a 13-year-old male who had become detached and missing from his group while walking near the summit of Pen Y Fan. The team arrived at Pont ar Daf car park and began planning the search when they received news that one of their National Trust Brecon Beacons and Monmouthshire Warden friends had located the young man and was escorting him off the mountain. Once they were safely in the car park, the team was stood down.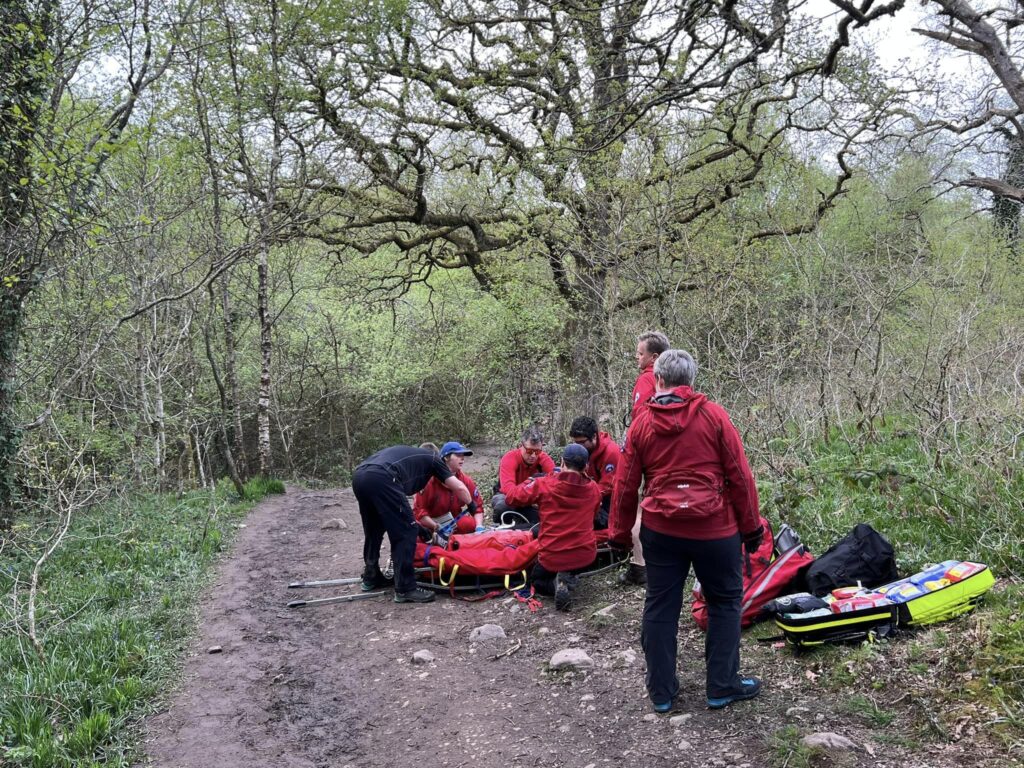 Later that afternoon, the team received another call from DPP regarding a lady walker in the Waterfalls Country area of Bannau Brycheiniog – Brecon Beacons – National Park. The lady had reported an injured knee while exploring the waterfalls and was unable to weight bear on her leg and continue walking.
Using their PhoneFind technology, the team was quickly able to locate the woman and her family. They assessed her injury and provided pain relief and immobilisation before carrying her on their stretcher to the awaiting Welsh Ambulance Services NHS Trust ambulance crew for onward transportation to the hospital.
The team sent their best wishes to the injured woman and hoped that her injury wasn't a serious one. They were back at their base and on their way home soon after 8 pm.
The Central Beacons Mountain Rescue Team's dedication and quick response to both callouts ensured the safety of those who needed their help on the busy Bank Holiday weekend.
Image Source: Central Beacons Mountain Rescue Team
Andy Halliday is a passionate outdoor enthusiast and an avid camper. He has been exploring the wilderness and camping in the great outdoors for over two decades, and his experiences have inspired him to write about the joys of camping and the beauty of nature.
As a camping enthusiast, he believes that spending time in the wilderness is not just a way to escape the daily grind, but also a way to connect with nature and gain a deeper appreciation for the natural world. Andy has camped in various locations across the country and on two different continents. He has a wealth of knowledge and experience to share with fellow campers.
Through his writing, he hopes to inspire you to venture out into the wilderness and experience the beauty and serenity of camping. Andy articles and guides provide useful tips, advice, and insights on everything from selecting the right gear and equipment to finding the best campsites and hiking trails.