The BMC and YHA are partnering to launch Hills 2 Oceans litter picking hubs at several of their key hostels across England and Wales. The aim is to encourage the hill walking and climbing community to remove waste from mountains and crags, preventing it from ending up in our oceans.
Participating hostels will provide visitors with free litter picking equipment to use while exploring the great outdoors, helping to protect and preserve the natural environment. Local litter has become a more noticeable problem since Covid, and the initiative hopes to tackle this issue.
YHA hostels taking part include YHA Ambleside, YHA Berwick, YHA Borrowdale, YHA Keswick, YHA Coniston Holly How, YHA New Forest, YHA National Forest, YHA Castleton Losehill Hall, YHA South Downs, YHA Ironbridge Coalport, YHA Whitby, YHA Okehampton, YHA Snowdon Pen-y-Pass, and YHA Broad Haven. BMC members can stay at YHA hostels for a reduced rate.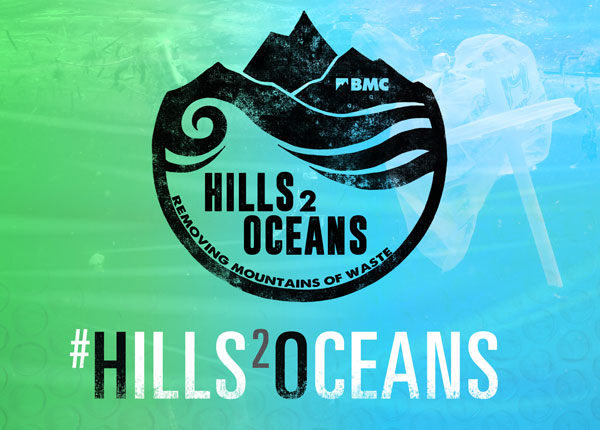 The initiative aims to tackle the growing issue of ocean plastic, with 5.25 trillion pieces of plastic debris already in the ocean. Without action, this figure is set to triple within the next ten years. The Hills 2 Oceans project is calling on visitors to help remove litter and plastic from the hills, preventing it from reaching our oceans.
The initiative also encourages people to share their litter picking stories and to #LiftYourLitter, showing their commitment to preserving the natural environment. It's important to cut the straps of disposable face masks before disposing of them, as they have the potential to harm wild animals.
Andy Halliday is a passionate outdoor enthusiast and an avid camper. He has been exploring the wilderness and camping in the great outdoors for over two decades, and his experiences have inspired him to write about the joys of camping and the beauty of nature.
As a camping enthusiast, he believes that spending time in the wilderness is not just a way to escape the daily grind, but also a way to connect with nature and gain a deeper appreciation for the natural world. Andy has camped in various locations across the country and on two different continents. He has a wealth of knowledge and experience to share with fellow campers.
Through his writing, he hopes to inspire you to venture out into the wilderness and experience the beauty and serenity of camping. Andy articles and guides provide useful tips, advice, and insights on everything from selecting the right gear and equipment to finding the best campsites and hiking trails.