The Ogwen Valley Mountain Rescue Organisation was called out on four separate occasions in May to assist with injured or stranded hikers in the Welsh mountains.
On May 4th, the team received a call requesting assistance for a hiker who had fallen and injured their ankle near Bwlch Tryfan. A hasty party was deployed to the scene, and the Rescue 936 helicopter was tasked to assist. The helicopter dropped a winch man paramedic on the scene, who assessed the hiker before lifting them to transport to the hospital. The hiker's partner was able to continue down on their own.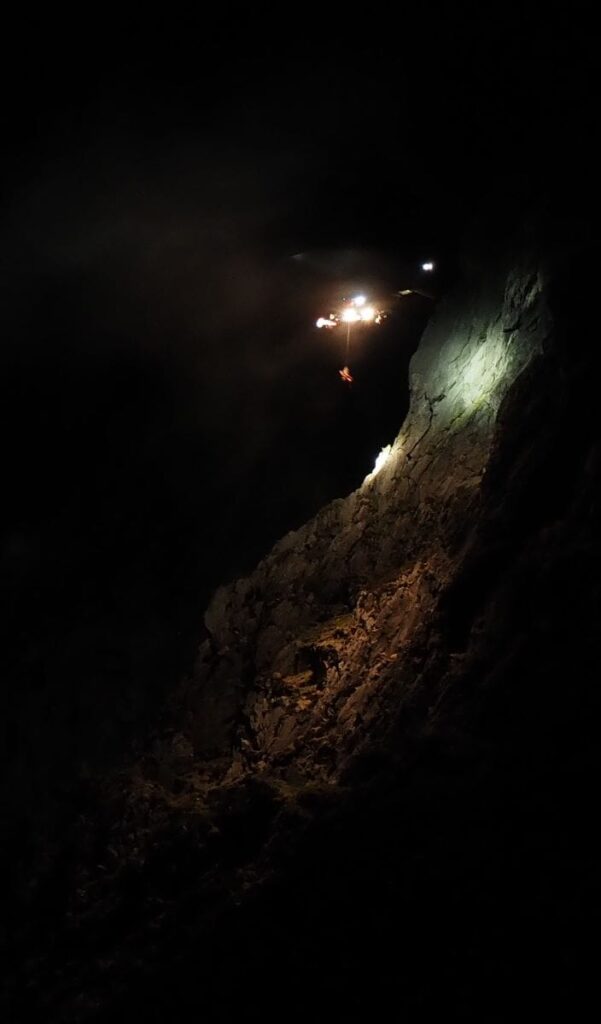 On May 6th, the team responded to a call at 10:30 pm for two hikers who were stuck at Rhaeadr Fawr/Aber Falls. The hikers had a hard time descending the top of the falls and lost the path, calling for help. Team members were able to locate the hikers and escort them safely down.
On May 7th, the team received two calls. The first was at 11:30 am for an injured hiker in Cwm Lloer. The team deployed a large hill party to assist and provided first aid and strong pain relief before stretchered her off the hill. The second call was for two climbers who had become stuck while climbing Grooved Arete. The team, along with the Maritime and Coastguard Agency Rescue 936, managed to rescue both climbers and transport them to Bryn Poeth-Oggie Base.
The Ogwen Valley Mountain Rescue Organisation is made up of volunteers who give their time and expertise to assist those in need on the mountains. They encourage hikers to be prepared and to take necessary precautions while hiking to prevent accidents and injuries.
Andy Halliday is a passionate outdoor enthusiast and an avid camper. He has been exploring the wilderness and camping in the great outdoors for over two decades, and his experiences have inspired him to write about the joys of camping and the beauty of nature.
As a camping enthusiast, he believes that spending time in the wilderness is not just a way to escape the daily grind, but also a way to connect with nature and gain a deeper appreciation for the natural world. Andy has camped in various locations across the country and on two different continents. He has a wealth of knowledge and experience to share with fellow campers.
Through his writing, he hopes to inspire you to venture out into the wilderness and experience the beauty and serenity of camping. Andy articles and guides provide useful tips, advice, and insights on everything from selecting the right gear and equipment to finding the best campsites and hiking trails.