"A woman who fell and got injured while walking near Coatham Marsh, north of Redcar, has been rescued by Cleveland Mountain Rescue Team's volunteers on Saturday afternoon," said a spokesperson for the team.
"The casualty was treated by a NEAS paramedic and when ready she was then carried on a mountain rescue for approximately 500 metres to a waiting ambulance for onward treatment at the hospital."
The operation took around an hour-and-a-half and 21 volunteers were deployed, but some were stood down on their way.
The team used a new 'stretcher wheel' for the first time, which made it easier for the volunteers to carry the casualty over a long distance.
"The wheel helps to provide a smoother experience for casualties and eases the physical strain on team members especially over long distances," the spokesperson added.
"The volunteer rescuers wished the casualty well for her recovery."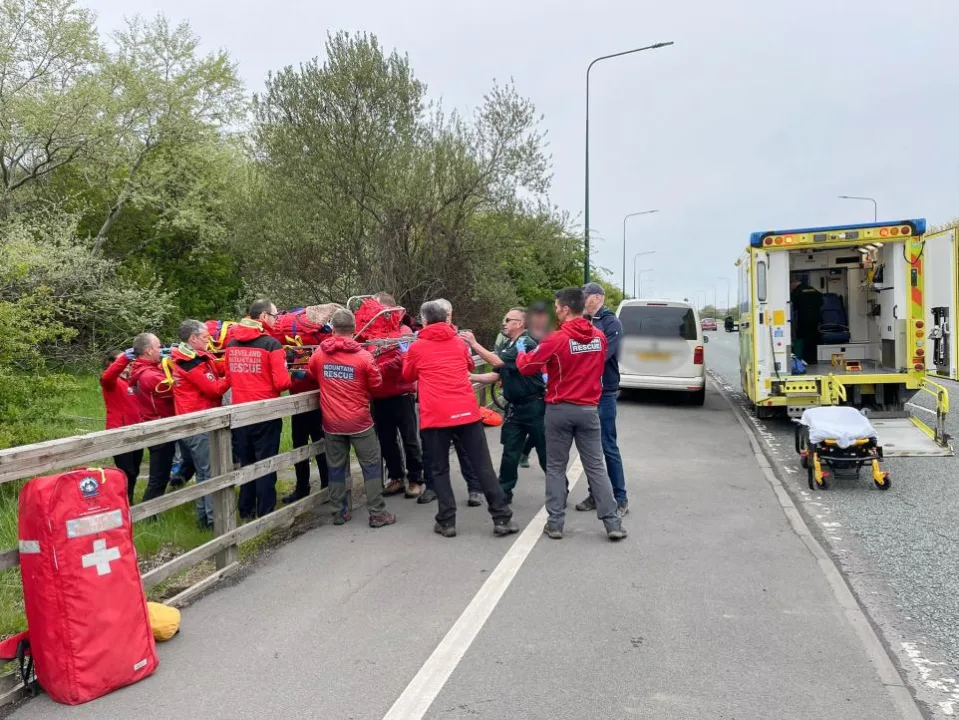 In other news, the team will be supporting 125 walkers and runners taking part in the Whalebones Walk from Whitby to Marske to raise funds for the rescue organization.
"Team members will be providing support along the route," the spokesperson said.
Andy Halliday is a passionate outdoor enthusiast and an avid camper. He has been exploring the wilderness and camping in the great outdoors for over two decades, and his experiences have inspired him to write about the joys of camping and the beauty of nature.
As a camping enthusiast, he believes that spending time in the wilderness is not just a way to escape the daily grind, but also a way to connect with nature and gain a deeper appreciation for the natural world. Andy has camped in various locations across the country and on two different continents. He has a wealth of knowledge and experience to share with fellow campers.
Through his writing, he hopes to inspire you to venture out into the wilderness and experience the beauty and serenity of camping. Andy articles and guides provide useful tips, advice, and insights on everything from selecting the right gear and equipment to finding the best campsites and hiking trails.