The Glossop Mountain Rescue Team (GMRT) was called out on April 30th, 2023 to Middle Black Clough for a 28-year-old female who had sustained a back injury. The callout was made at 18:50 and the team quickly sprang into action, with the assistance of Woodhead MRT.
According to the GMRT, "With the assistance of Woodhead MRT, the team and Northwest Ambulance Service Paramedics treated her at the scene for her injuries." The GMRT's expertise and quick response time ensured that the injured woman received the appropriate care and attention she needed.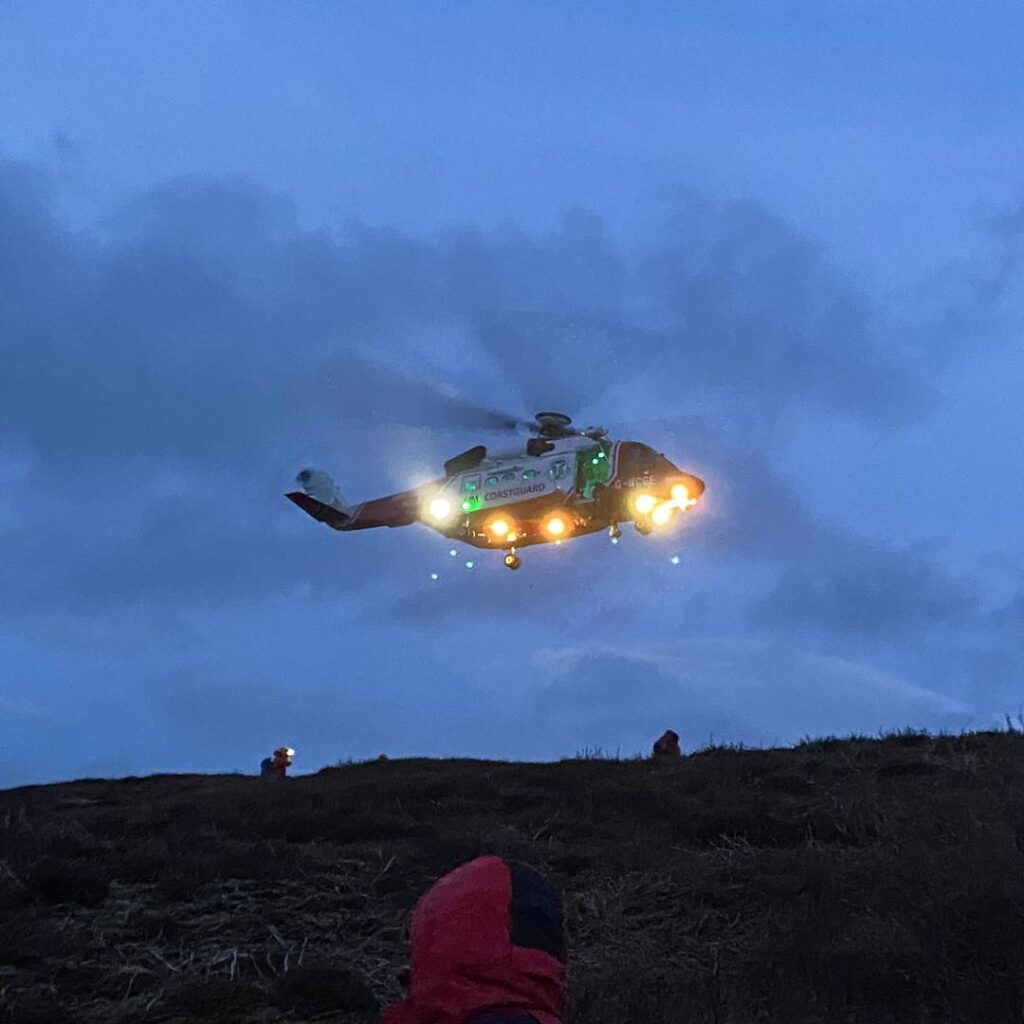 The GMRT added, "The casualty was taken to Sheffield Northern General Hospital by a S92 Coastguard helicopter." This level of care and attention is a testament to the dedication and professionalism of the GMRT and all of the emergency responders who were involved in the callout.
The callout lasted for several hours, with the team standing down at 22:40. This long and arduous rescue mission demonstrates the level of commitment and skill required to be a part of the GMRT.
As the GMRT stated, "We are proud to serve the people of our community and to be ready to assist in any situation where our services are needed." Their dedication to their community and willingness to put themselves in harm's way to help others is a testament to their bravery and selflessness.
In conclusion, the callout on April 30th, 2023 is just one example of the important work that the Glossop Mountain Rescue Team does on a regular basis. Their quick thinking, dedication to their community, and willingness to assist in any situation is an inspiration to us all. We are grateful for their service and the sacrifices they make to keep us safe.
Image Source: Glossop Mountain Rescue Team
Andy Halliday is a passionate outdoor enthusiast and an avid camper. He has been exploring the wilderness and camping in the great outdoors for over two decades, and his experiences have inspired him to write about the joys of camping and the beauty of nature.
As a camping enthusiast, he believes that spending time in the wilderness is not just a way to escape the daily grind, but also a way to connect with nature and gain a deeper appreciation for the natural world. Andy has camped in various locations across the country and on two different continents. He has a wealth of knowledge and experience to share with fellow campers.
Through his writing, he hopes to inspire you to venture out into the wilderness and experience the beauty and serenity of camping. Andy articles and guides provide useful tips, advice, and insights on everything from selecting the right gear and equipment to finding the best campsites and hiking trails.