Seeking the perfect gift for a camping enthusiast?
Welcome to your ultimate guide, exclusively centered around the 30 most awesome camping gift ideas!
As a devoted camper who has spent countless nights under the stars, I understand the highs and lows of receiving gifts meant to enhance the camping experience. While intentions are always appreciated, some of the presents from loved ones have unfortunately missed the mark in practicality and usefulness during my adventures.
That's why I've crafted this specialised guide—dedicated to providing you with genuinely useful and beloved camping gift suggestions for 2023! My intention is to spotlight the EXACT kinds of gifts that dedicated campers not only utilise but cherish while out in the wilderness.
This guide is teeming with thoughtful, practical gift ideas explicitly for campers, ensuring you locate that fantastic gift idea both swiftly and stress-free!
Dive in, and let's explore the ultimate gifts every camper will be thrilled to unwrap!
Secret Santa gifts for campers?
Yes I am aware it's only October but some people are more organised than myself when it comes to planning for Christmas and secret santa gifts.

We have broken it down into four areas. Under £5 gifts, presents between £5-£15, between £15-£30 and gifts over £30.
As well as finding the best gifts, I have also done the hard work and found the best prices and I will be keeping this updated if prices.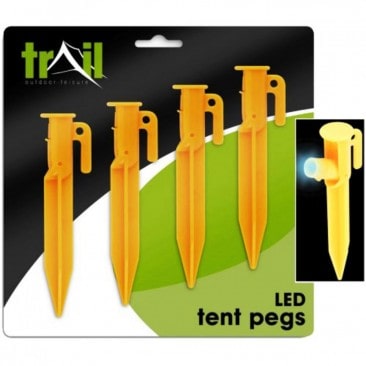 Undoubtedly, this first recommendation encompasses a playful yet practical gift. We all know a camper who struggles with navigating the dimly lit paths of the camping site, invariably tripping over the guide ropes during those midnight trips to the toilet. These Led tent pegs are useful for lighting up the main guide ropes to stop people tripping over them.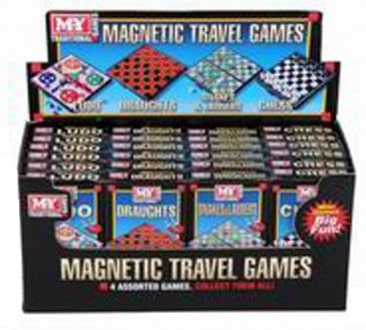 This forthcoming gift idea is tailored for those who revel in gameplay or often lament being bored. In fact, given the present price point, you might consider securing two varied options, ensuring hours of enthralling fun.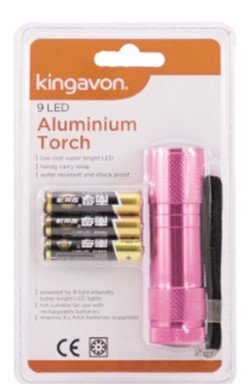 Introducing the initial torch on our list: this compact yet potent torch, available for under £5, presents itself as an ideal petite gift. Whilst its size is minimal, it boldly delivers a robust illumination.
Outwell 3 in 1 Grill Cleaner
For those with a penchant for BBQs or whipping up meals over a fire pit while camping, this essential tool cannot be overlooked. I must admit, having one in my kit, it's become a beloved item for its remarkable ease in BBQ cleaning. Although it may not rank as the most enticing gift, it's guaranteed to be valued by the recipient.
6 Pcs Camping Lights for Tents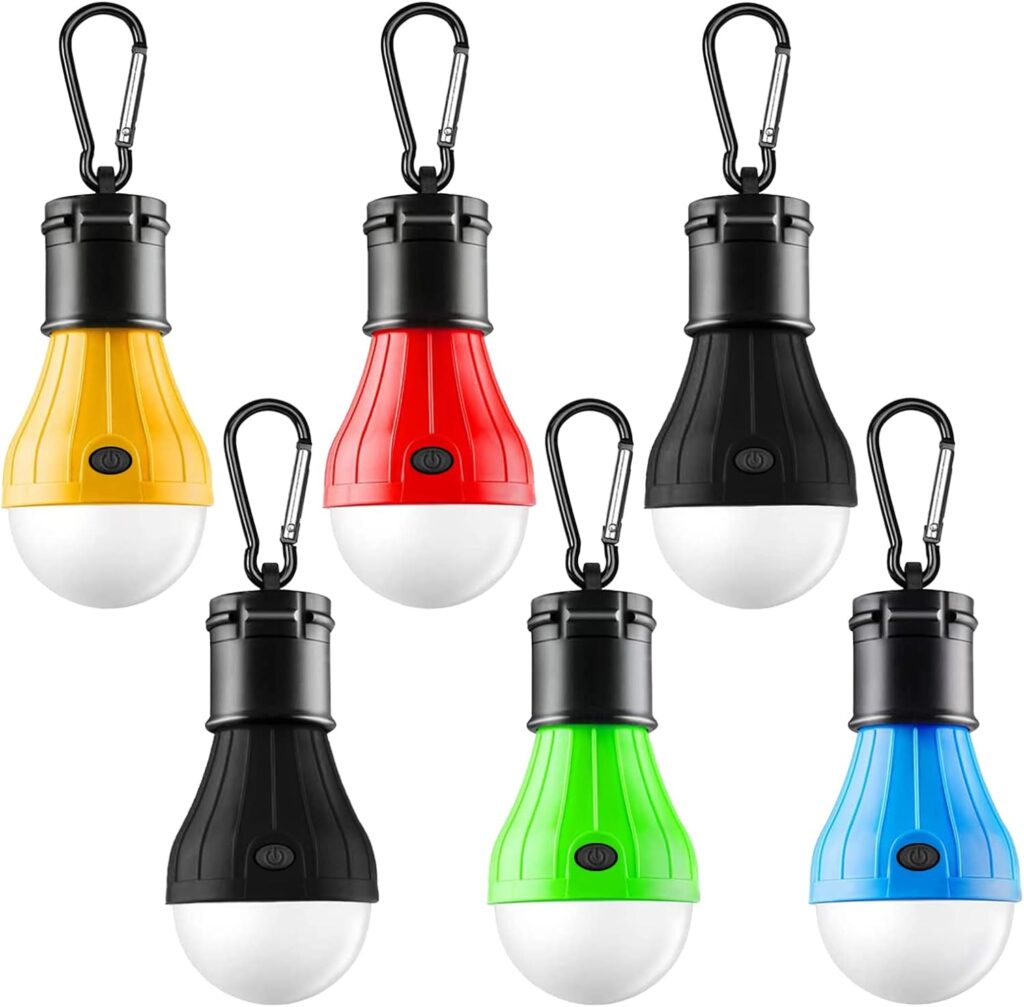 Discover the ideal companion for your nocturnal adventures with our impeccably designed Camping Light. Manufactured with high-quality, eco-friendly ABS material, this waterproof luminary ensures uninterrupted, reliable illumination, even amidst the unexpected downpours of outdoor escapades. Power-packed with 70-80 lumens, operated by 3 AAA batteries (not included), and weighing a mere 71 grams, it boasts not only lightweight convenience but also commendable brightness, accommodating a multitude of activities. Navigate its three versatile lighting modes to find your perfect ambiance: a robust light for secure night-time wandering, a gentle glow for tranquil slumbers, and a crucial emergency flash for when the unexpected occurs. Accented with a handy carabiner, this petite powerhouse can effortlessly accompany you, hanging as a beacon wherever your adventures unfold. Whether enveloped by the tranquillity of nature or delving into a riveting read in the comfort of your abode, this camping light proves its merit as an indispensable tool for both intrepid explorers and serene dwellers alike
Lifeventure Ellipse Plastic Mug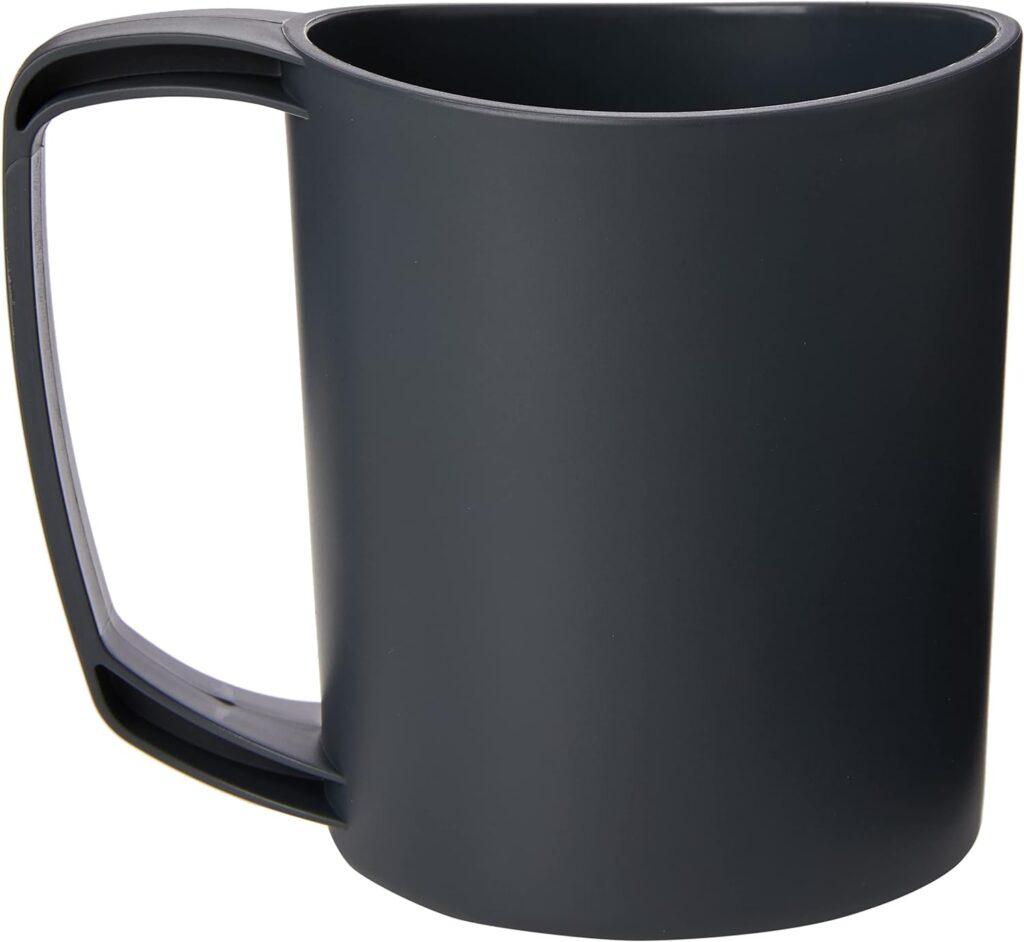 Yes, it's a mug, but envision commencing your camping day with a comforting warm drink and concluding it with another whilst nestled around a fire. Available in seven distinctive colours, this mug isn't merely a vessel but an integral component of any camping journey. Regardless of whether tea or coffee is your beverage of choice, initiating the day with a warm infusion is simply unbeatable.
Jooffery Travel Survival bracelet 5 in 1 Multifunction Bracelet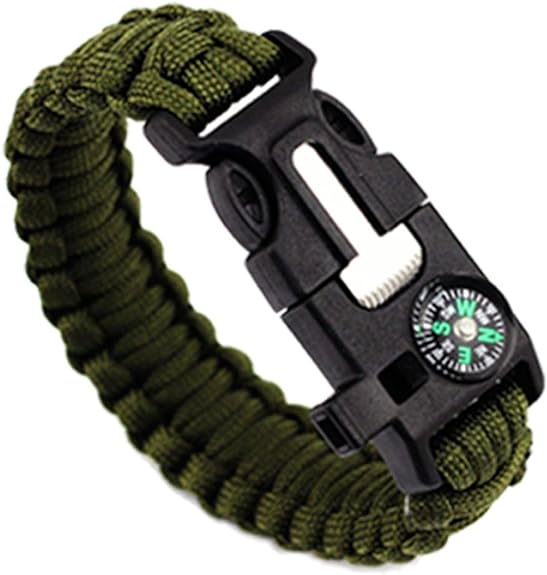 After showing you a mug we have to go to the other end of the gift ideas for under £5. This 5 in survival bracelet is a great little gift. What more do I need to say, who doesn't love a gadget and off all the items I tested and reviewed – this one is up there.
Outdoor Survival Guide Book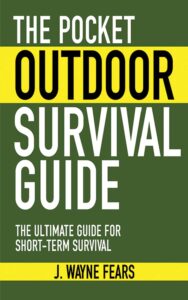 Wisdom in the Wilderness: This guide served to enhance my comprehension of survival techniques, introducing essential concepts and spotlighting vital information that was new to me. While it doesn't encapsulate everything — a scarcely possible task for any book — it offers a comprehensive overview and establishes itself as a splendid read to accompany the ambient glow of a campfire.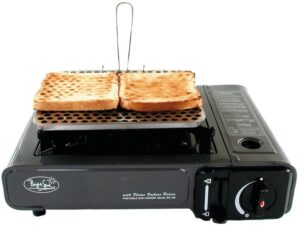 Having introduced the mug, let's toast to the toaster next. Your thoughts might be drifting towards 'Are these genuinely meant to be gifts?' But let me assure you, this toaster is a game-changer. My last camping trip bore witness to its efficiency and received resounding praise from fellow campers, particularly for the sheer delight of crafting toast over an open fire as dusk settled. While it may not steal the spotlight as the most exhilarating gift, it's one destined to be valued and utilised by its recipient.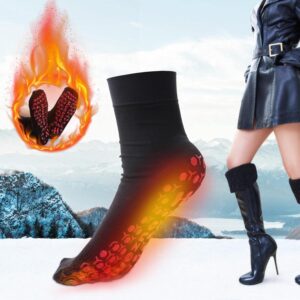 I sense your scepticism — 'Andy, you must be joking!' A mug, a toaster, and now, heated socks? But stay with me. For the individual who consistently bemoans the cold while camping, even when basking in a heatwave — we all acquaint with someone of such disposition — these socks are revolutionary. Though I haven't personally embraced the warmth of these socks, my wife has and she fervently declared them to be magnificent.
Container for Survival Kit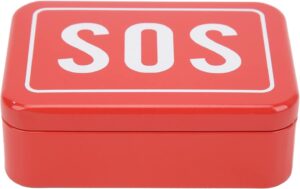 Andy's back!' I can practically hear the echoes now, and with agreement! Introducing a splendid tin, perfect for safeguarding your survival and handy camping kit. With its conspicuous, bright red colour, it's effortlessly identifiable in those potential emergency moments. After all, while encamped, orderliness might take a back seat – we are holidaying, after all. It's about making memories, not maintaining an immaculate tent.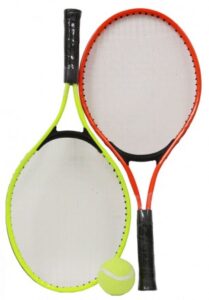 One of the joys of camping springs from indulging in outdoor sports, and this fantastic tennis set promises to deliver heaps of fun. Engaging in any sport within the campsite naturally serves as an icebreaker, particularly for children, fostering newfound friendships and shared laughs. However, the fun with this set isn't exclusively for the little ones; adults too can dive into the enjoyment, creating lively matches and memorable moments under the open sky.
Vango Light Disc - 48 LED Camping Light Disc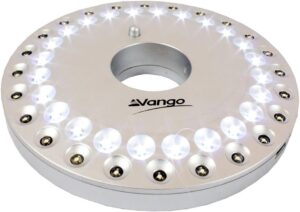 Returning to the realm of illumination, but not just any illumination: the Vango LED Light Disc genuinely alters the game. This splendid little light source brilliantly illuminates your tent, proving particularly beneficial in 'dark campsites' devoid of their own lighting. It significantly enhances the luminosity within your temporary canvas home, facilitating evenings of card games, board game sessions, or simply providing a cosy atmosphere to unwind in after a day packed with exploration and adventures.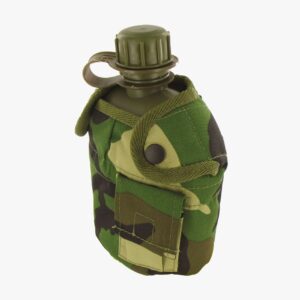 Consider this Camo-themed water bottle an exceptional gift for those who find joy in hiking and camping adventures. The importance of staying hydrated cannot be overstated, and this bottle proficiently supports that cause. Not only is it straightforward to open and sip from, but it also attaches effortlessly to your belt thanks to its pragmatic strap. Furthermore, the protective cover contributes to maintaining a cooler temperature within the bottle amidst warmer climates.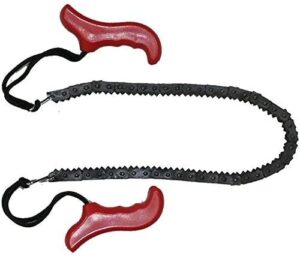 For those who cherish a robust campfire, this item is a must-have, facilitating the convenient chopping of fallen logs to an ideal size for ignition. Maintaining a safe fire during camping means ensuring logs aren't too cumbersome; this survival chainsaw easily manages that task.
In addition, it's not merely a tool for firewood; it can also be a vital asset in emergent scenarios, aiding in the swift construction of shelters when circumstances demand.
MINI MAGLITE 2AA Nylon Holster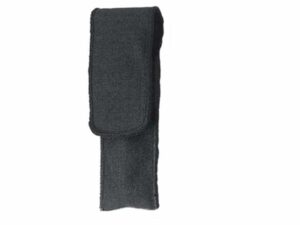 For anyone in possession of a 2AA Maglite, this accessory is an absolute must-have gift. Conveniently resting on your hip, it ensures your Maglite is always within arm's reach and has a dedicated storage spot.
Those midnight strolls to the toilets have just become considerably easier, not to mention those dimly-lit walks into the woods.
Winter 3 in 1 Faux Fur Bomber Hat Neck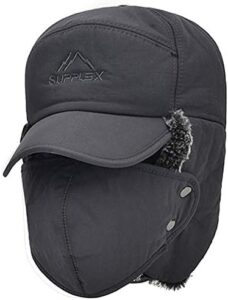 A gift versatile for any season, the 3-in-1 hat is the ideal choice for those who frequently find themselves combatting the cold. Particularly if your adventures take you camping or hiking during the winter months, this item ascends to the status of a must-have.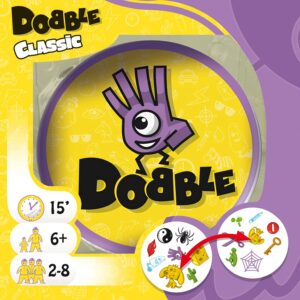 Unacquainted with Dobble? It's a swift and engaging memory 'card' game, where players strive to find a matching symbol on their card. It comes in two editions: a regular and a waterproof version, the latter being particularly fitting for camping. The beauty of this game lies in its adaptability; it can be a solitary player game or expand to include the entire family, rendering it a fabulous game to bring along on getaways.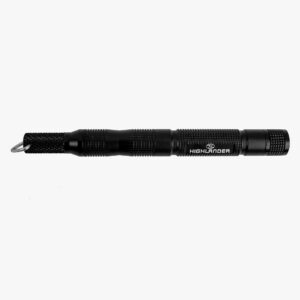 The ideal gift for those who adore basking beside a campfire during their holidays, this tinder stick provides a flawless method for ensuring your fire sparks to life with the first strike.
Highlander Pocket Birdwatcher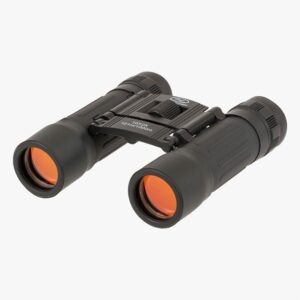 Given that the majority of UK campsites nestle within the countryside, abundant wildlife is there for your viewing pleasure. A quality pair of binoculars enables you to sit back and observe nature closely without causing any disturbance to the creatures.
Highlander Kestrel Rip-Stop Bivvy Bag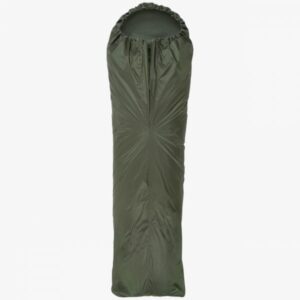 If you're searching for a gift for an adventurer who cherishes solitary escapades, camping away from designated sites and into the hills, then this is the ideal present. It's significantly more lightweight than a tent yet offers ample protection from the elements.
Outwell Blossom 4 Person Picnic Set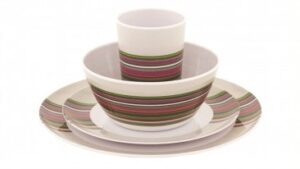 This 4-person picnic set is a fantastic augmentation to any camping equipment collection. We've found it incredibly useful during our camping trips; it's easy to clean, notably sturdy, and aesthetically pleasing.
We hope you've identified a fitting gift for a camper in our guide. Although we will continue scouting for additional products to introduce, the thorough review we've conducted on the current items suggests it's unlikely that more will be added.
Andy Halliday is a passionate outdoor enthusiast and an avid camper. He has been exploring the wilderness and camping in the great outdoors for over two decades, and his experiences have inspired him to write about the joys of camping and the beauty of nature.
As a camping enthusiast, he believes that spending time in the wilderness is not just a way to escape the daily grind, but also a way to connect with nature and gain a deeper appreciation for the natural world. Andy has camped in various locations across the country and on two different continents. He has a wealth of knowledge and experience to share with fellow campers.
Through his writing, he hopes to inspire you to venture out into the wilderness and experience the beauty and serenity of camping. Andy articles and guides provide useful tips, advice, and insights on everything from selecting the right gear and equipment to finding the best campsites and hiking trails.