The 6 Peaks Challenge is not for the faint-hearted. It's a rigorous test of endurance, mental toughness, and a love for the great outdoors. For those seeking an adventure that pushes their limits, this challenge offers a thrilling experience like no other. In this article, we'll explore what the 6 Peaks Challenge entails and why it has become a popular pursuit for avid hikers and adventure enthusiasts in the UK.
What is the 6 Peaks Challenge?
The 6 Peaks Challenge involves conquering the highest mountains in each of the four countries that make up the United Kingdom: England, Scotland, Wales, and Northern Ireland. These peaks are:
Ben Nevis in Scotland – Standing at 1,345 meters (4,413 feet), it's the highest peak in the UK.
Scafell Pike in England – At 978 meters (3,209 feet), it's England's highest mountain.
Snowdon in Wales – This iconic mountain reaches 1,085 meters (3,560 feet).
Slieve Donard in Northern Ireland – With an elevation of 850 meters (2,790 feet), it's the highest point in Northern Ireland.

Carrauntoohil – County Kerry, Ireland – Rising proudly to an elevation of 1,038 meters (3,406 feet), Carrauntoohil is part of the MacGillycuddy's Reeks mountain range.

Snaefell, Isle of Man – Snaefell stands at a modest 621 meters (2,037 feet) above sea level, making it a relatively accessible peak for hikers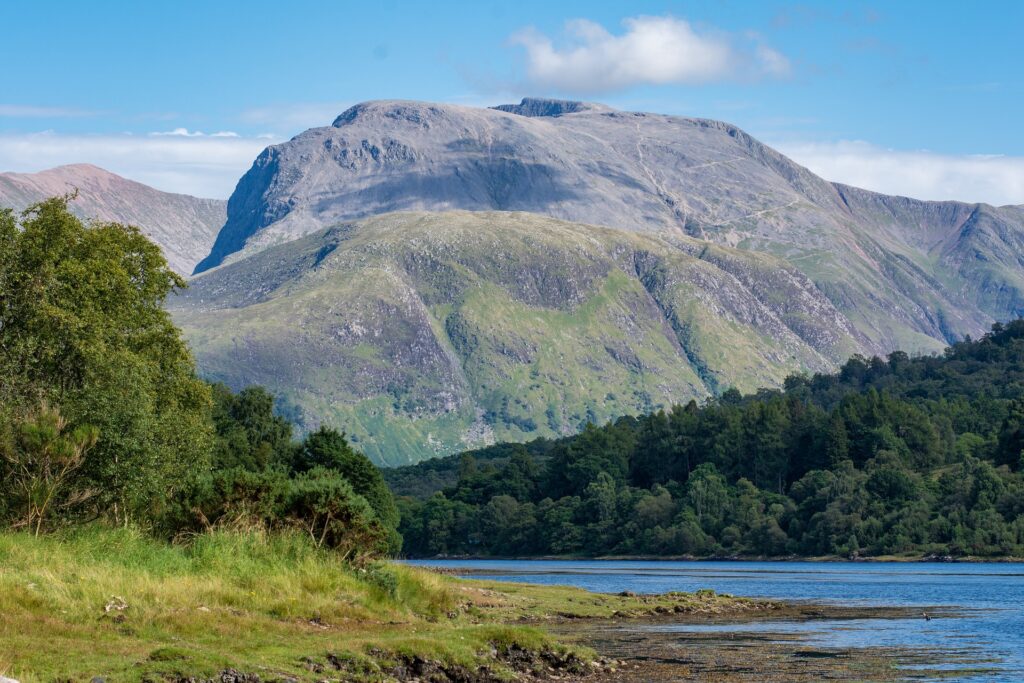 Embarking on the 6 Peaks Challenge is no small feat. Participants must navigate rugged terrains, endure fluctuating weather conditions, and conquer significant elevations, all while covering a considerable distance. Completing all six peaks typically takes several days, making it both a physical and mental trial.
I've done the 3 Peak Challenge but have this on my to list. The extra three mountains really add to the challenge and planning.
Why Take on the Challenge?
Spectacular Scenery: The 6 Peaks Challenge takes you through some of the most breathtaking landscapes in the UK. From the dramatic slopes of Ben Nevis to the serene beauty of Snowdonia, each peak offers unique vistas that reward your efforts.

Achievement: Completing the 6 Peaks Challenge is a remarkable accomplishment. It's a testament to your physical fitness, mental fortitude, and determination. The sense of achievement upon conquering each peak is immeasurable.

Adventure: For adventure seekers, this challenge is the perfect way to push boundaries and experience the thrill of exploration. It's an opportunity to connect with nature and challenge your limits.

Fundraising: Many individuals undertake the 6 Peaks Challenge as a fundraising effort for charitable causes. It's an excellent way to make a positive impact on society while pursuing a personal goal.
Preparing for the 6 Peaks Challenge requires rigorous training, suitable gear, and careful planning. Hikers must be physically fit, mentally prepared for long hikes, and equipped with essential items such as proper clothing, footwear, navigation tools, and emergency supplies. It's also advisable to have a support team or a guide familiar with the terrain.
The 6 Peaks Challenge is not just an adventure; it's a transformative journey. As you ascend each peak, you'll discover inner strength you never knew you had. The challenge brings you closer to the beauty of the UK's diverse landscapes and offers a profound sense of accomplishment. So, if you're ready to take on the heights and explore the wild side of the British Isles, the 6 Peaks Challenge awaits, promising an unforgettable adventure of a lifetime.
Andy Halliday is a passionate outdoor enthusiast and an avid camper. He has been exploring the wilderness and camping in the great outdoors for over two decades, and his experiences have inspired him to write about the joys of camping and the beauty of nature.
As a camping enthusiast, he believes that spending time in the wilderness is not just a way to escape the daily grind, but also a way to connect with nature and gain a deeper appreciation for the natural world. Andy has camped in various locations across the country and on two different continents. He has a wealth of knowledge and experience to share with fellow campers.
Through his writing, he hopes to inspire you to venture out into the wilderness and experience the beauty and serenity of camping. Andy articles and guides provide useful tips, advice, and insights on everything from selecting the right gear and equipment to finding the best campsites and hiking trails.