An Easter trip in Fairlight, near Hastings, Essex did not go as planned for a father, son and their four dogs, where they were cut off by the tide and then stuck on a cliff.
At around 12.30pm on Friday, 7 April, HM Coastguard responded to reports of two people and four dogs stuck on a cliff in the Fairlight area after a quick call. 
The group had been cut off by the tide so decided to climb the cliff. Here they got stuck and called the Coastguard for assistance.
Coastguard Rescue Teams from Bexhill, Hastings and Rye and the Duty Coastal Officer were sent to the scene, where everyone was recovered by a successful rope rescue.
Senior Coastal Operations Officer Mike Kerley said: "This challenging incident had a great outcome due to the professionalism and teamwork of the Coastguard Rescue Teams.
"We'd like to thank the local community which came together and supplied the rescue teams with teas and coffees, ensuring the teams stayed hydrated."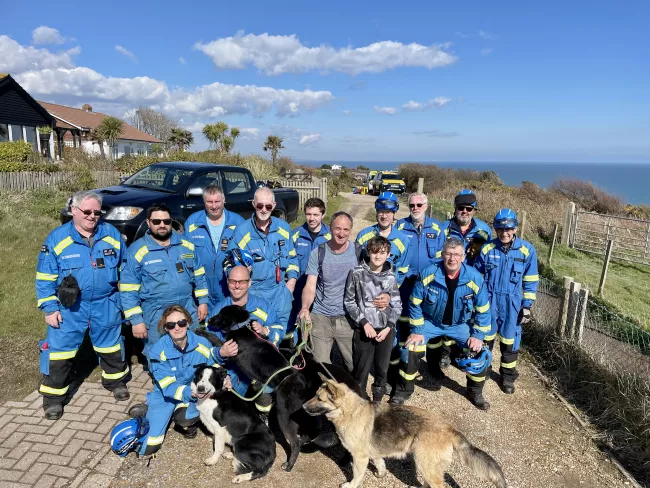 Andy Halliday is a passionate outdoor enthusiast and an avid camper. He has been exploring the wilderness and camping in the great outdoors for over two decades, and his experiences have inspired him to write about the joys of camping and the beauty of nature.
As a camping enthusiast, he believes that spending time in the wilderness is not just a way to escape the daily grind, but also a way to connect with nature and gain a deeper appreciation for the natural world. Andy has camped in various locations across the country and on two different continents. He has a wealth of knowledge and experience to share with fellow campers.
Through his writing, he hopes to inspire you to venture out into the wilderness and experience the beauty and serenity of camping. Andy articles and guides provide useful tips, advice, and insights on everything from selecting the right gear and equipment to finding the best campsites and hiking trails.