Amidst the rolling hills and serene landscapes of Yorkshire, a new camping venture is set to emerge, promising a blend of nature and modern amenities. The agricultural land near the popular town of Hebden Bridge is poised to undergo a transformation, with plans to develop a campsite that harmoniously integrates with its surroundings.
A Vision for Sustainable Tourism
The proposal, spearheaded by a developer identified as Mrs Brownbill, seeks to repurpose a field into a campsite. As outlined in supporting statements by architectural designers Stonehouse and Co,
"The proposal is to turn this field into a camp site, this will include fixed seven semi-permanent tents, an extension of the gravel track into the site, a caravan for the manager (already on site), two tree huts (already on site), a new toilet block and washing facilities, recycling facilities."
The emphasis is on creating a sustainable tourist attraction. Highlighting the eco-friendly nature of the project, Stonehouse and Co mentioned,
"A camp site is a sustainable way to attract visitors, as it allows visitors to come to the area and fund the local economy but ultimately has a low impact on the land, as the majority of the structures are temporary tents etc which can be removed."
While there are provisions in planning law that allow for temporary campsite setups, the vision for this project is decidedly long-term. The designers elaborated, "However as the applicant believes that this is a long term business, the costs of setting up a temporary camp-sites, then removing facilities may make this unviable in this area. As such planning is applied for this as a permanent camp site." They further added, "In reality the camp site may not run all year, as summer and holidays are likely to be more popular, but if planning is secured for this it allows for the owner to make a more robust business plan."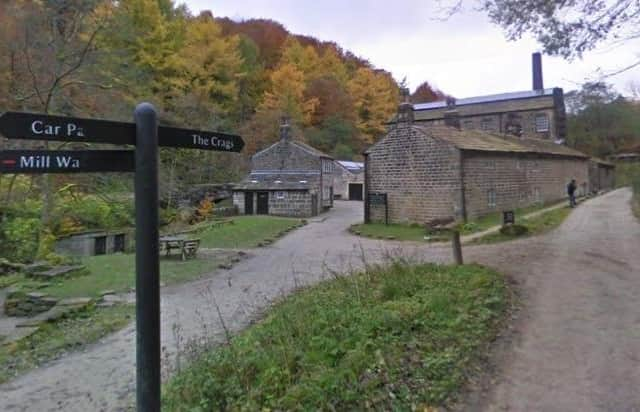 Hebden Bridge and its surrounding areas, including landmarks like Hardcastle Crags, have long been tourist favourites. The addition of a new campsite is expected to further boost the region's appeal, offering visitors a unique blend of natural beauty and modern conveniences.
Andy Halliday is a passionate outdoor enthusiast and an avid camper. He has been exploring the wilderness and camping in the great outdoors for over two decades, and his experiences have inspired him to write about the joys of camping and the beauty of nature.
As a camping enthusiast, he believes that spending time in the wilderness is not just a way to escape the daily grind, but also a way to connect with nature and gain a deeper appreciation for the natural world. Andy has camped in various locations across the country and on two different continents. He has a wealth of knowledge and experience to share with fellow campers.
Through his writing, he hopes to inspire you to venture out into the wilderness and experience the beauty and serenity of camping. Andy articles and guides provide useful tips, advice, and insights on everything from selecting the right gear and equipment to finding the best campsites and hiking trails.