On May 1st, the Duddon and Furness Mountain Rescue Team was called to assist the Wasdale Mountain Rescue Team in rescuing a casualty with a lower leg injury. The team quickly responded to the call and made their way to the location of the casualty, which was near Sty Head. The rescue mission was challenging due to the long distance that the team had to carry the injured person, but they made it easier by using a stretcher wheel.
Despite the difficult terrain and adverse weather conditions, the Duddon and Furness Mountain Rescue Team successfully carried out the rescue mission and safely transported the casualty to a hospital for treatment. The quick and efficient response of the team was crucial in ensuring that the injured person received the medical attention they needed in a timely manner.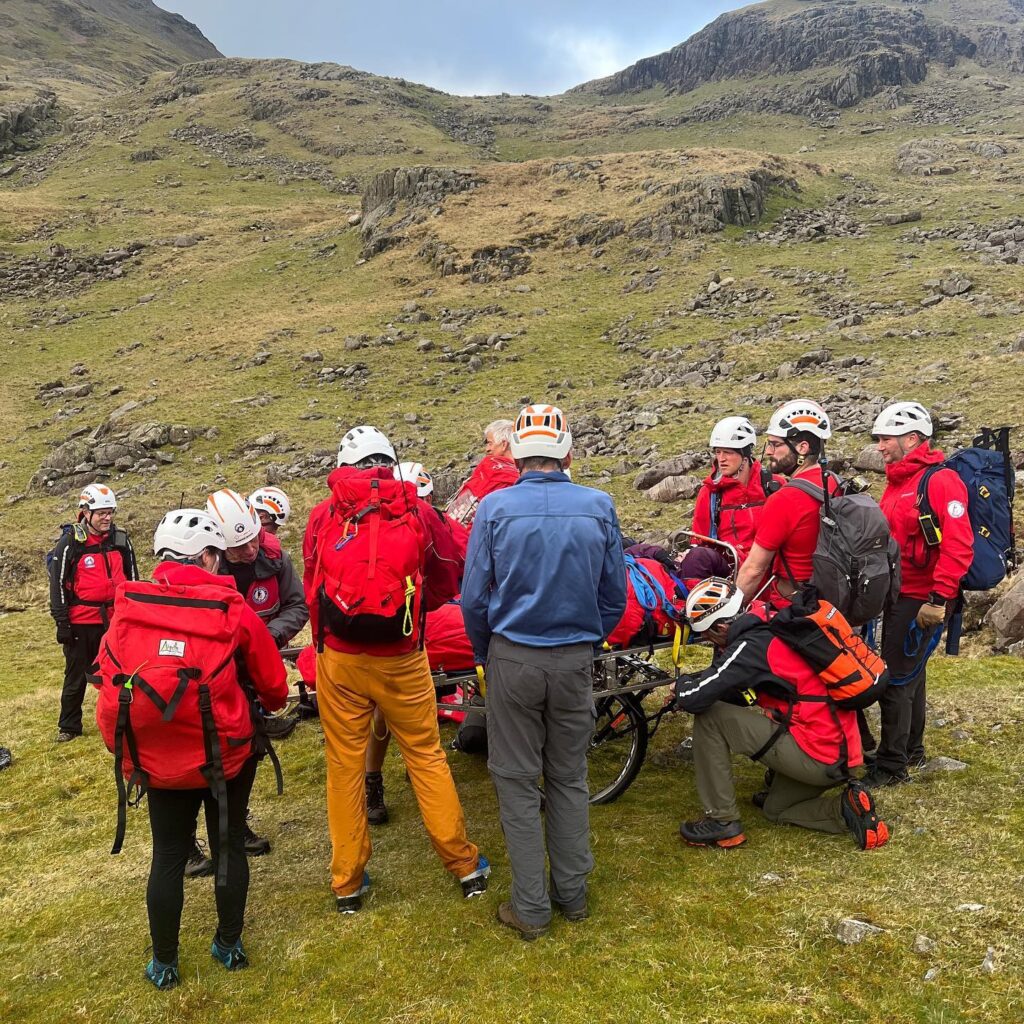 The Duddon and Furness Mountain Rescue Team is made up of unpaid volunteers who are on standby 24 hours a day, 365 days a year. As a charity, they rely on donations to provide their invaluable services to the community. They cover an area of approximately 655km² and are always ready to respond to emergencies in the Lake District.
If you would like to support the Duddon and Furness Mountain Rescue Team and their selfless work, please consider making a donation by clicking the 'Donate' button on their Facebook page. All donations go directly to the team and are greatly appreciated.
In conclusion, the successful rescue mission carried out by the Duddon and Furness Mountain Rescue Team is a testament to their dedication, expertise, and commitment to serving their community. Their heroic efforts should not go unnoticed, and we should all be grateful for their selfless service.
Andy Halliday is a passionate outdoor enthusiast and an avid camper. He has been exploring the wilderness and camping in the great outdoors for over two decades, and his experiences have inspired him to write about the joys of camping and the beauty of nature.
As a camping enthusiast, he believes that spending time in the wilderness is not just a way to escape the daily grind, but also a way to connect with nature and gain a deeper appreciation for the natural world. Andy has camped in various locations across the country and on two different continents. He has a wealth of knowledge and experience to share with fellow campers.
Through his writing, he hopes to inspire you to venture out into the wilderness and experience the beauty and serenity of camping. Andy articles and guides provide useful tips, advice, and insights on everything from selecting the right gear and equipment to finding the best campsites and hiking trails.